CPGs 'crucial to net zero drive' - Schneider Electric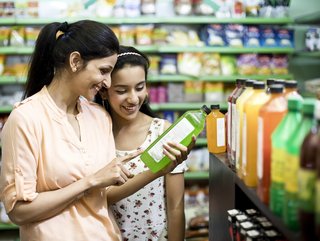 Schneider Electric's consumer packaged goods (CPG) chief says digitisation & automation has 'vast' potential to drive sustainable product life-cycles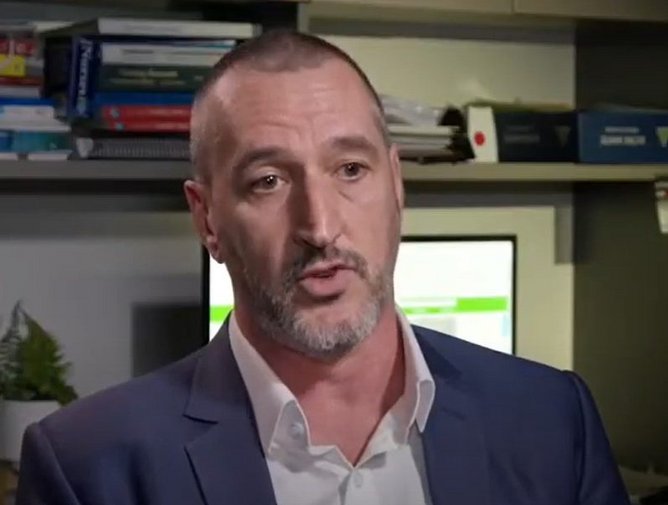 Craig Roseman, Schneider Electric
Craig Roseman is APAC Consumer Packaged Goods Segment Director, with Schneider Electric, a French multinational company providing energy and automation digital solutions around efficiency and sustainability.
Explain your role at Schneider Electric
I am the Consumer Packaged Goods (SPG) Regional Segment leader for APAC (Pacific & EAJ) for Schneider Electric. At Schneider we drive digital transformation, by integrating process and energy technologies, end-point-to-cloud products, controls, software and services, across the lifecycle. Our mission is to be a digital partner for sustainability and efficiency.
I have been in this position for seven years, and at Schneider for nearly 20 years. I oversee the ongoing alignment between products and services, dependent on market needs and trends.
How does Schneider green CPG?
The CPG industry is vast so it's difficult to quantify its global significance, but without a doubt, supply chain is a major contributor to environmental impact. From high-energy consumption to mass waste disposal, the CPG industry has a significant role to play in the trajectory of achieving world sustainability goals.
At Schneider, we believe digitisation is vital in ushering a wave of change. It is time everyone capitalised on the vast opportunities that digitisation has to offer, to become more sustainable and efficient in the industries of tomorrow.
Are there CPG sustainability barriers?
Despite increasing calls for action, evidence suggests current climate change policies won't be enough to prevent the crisis. Incorporating digital tracing into the supply chain and monitoring the cold chain will be vital steps to reducing industrial carbon emissions.
Becoming more resource-efficient will help reduce direct greenhouse gas emissions, but decarbonising indirect emissions remains the significant challenge.
In the food industry where electrically powered devices or equipment are used, indirect emissions may result from the transportation of raw materials and the distribution of final products. Traceability can assist in monitoring this to ensure any inefficiencies in processes are identified and corrected throughout the supply chain, allowing carbon emissions to be reduced more quickly.
Is CPG cold-chain monitoring key?
Cold-chain monitoring is the use of software to monitor temperature-sensitive goods transported in the supply chain. It's essential for tracking and reducing carbon emissions, as transporting perishable goods has additional pressures in comparison to non-perishable goods.
To adhere to stringent safety standards and increased quality control measures required for food and biopharmaceuticals, cold-chain companies need to take care of their supply chains more closely. Monitoring is essential to ensure that journeys along the cold chain are as efficient as possible, to reduce not only the carbon emissions from the journey itself but also reduce the risk of lost, damaged, or stolen goods.
Monitoring also helps reduce wait time at ports, where further energy is required to maintain necessary storage temperatures and control systems.
Remanufactured products applied to cold-chain monitoring can result in a dramatic reduction of energy and materials. Sustainability programmes such as Green Premium, which make manufacturing sustainable by design, might result in a 98% reduction in carbon footprint. It also helps provide transparent information on environmental impact and circularity attributes, through third-party labels and product certifications.
What's happening on CPG digital tracing?
Incorporating digital tracing into the supply chain is a solid first move towards reducing industrial carbon emissions.
The emissions of products increase at various levels throughout their lifecycle. Measuring them as time goes on gives you a visual of how production, manufacturing processes, and distribution methods affect overall carbon emissions. Carbon emissions information, therefore, needs to be detailed and easy to access to support traceability.
This life-cycle traceability gives companies data that monitors their environmental impact. This is particularly important, as guidelines are frequently being introduced to ensure companies are ethically and sustainably accountable for their climate targets.
Evaluating the various streams of carbon footprint data across industries will result in speedier emissions reductions and better control of long-term manufacturing and material costs.
Can regionalisation help CPG sustainability?
Regionalisation is the process of moving from sourcing goods internationally to local sources. Its main goal is to reduce mass transportation, which subsequently reduces environmental impact. Regionalisation allows tailored supply chain solutions through flex centres, bringing even more value to customers.
A purely local footprint is not feasible; a single disruption can bring down the whole chain. To overcome this, organisations need to empower the regional level, with tight coordination of local sites. Of course, such reorganisation impacts costs. But it will be beneficial, with increased capital expenditure for redundancy and relocation, reduced costs due to decreased inventory and working capital from shortening the supply chains, as well as higher sustainability.