Survey: ESG a key concern for supply chain despite COVID-19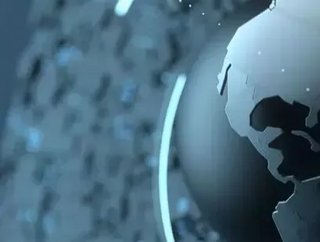 Findings from the 2021 Agility Emerging Markets Logistics Index show ESG investments likely to increase despite COVID-19 impact...
More than two thirds of supply chain executives say their investment into environmentally sustainable practices would continue as planned or receive further backing, despite strains caused by the COVID-19 pandemic. 
Commitments to ESG are high on the agenda for the 1,200 industry professional surveyed as part of the 2021 Agility Emerging Markets Logistics Index. Despite a fifth reporting loss of sales and supply chain disruption, 45.2% said their environmental sustainability plans would remain on track, while a further 26.9% said they were more likely to invest and implement further green initiatives. The index was compiled by logistics industry analysts Transport Intelligence. 
Courtesy: 2021 Agility Emerging Markets Logistics Index 
Priorities for 2021
In the longterm, more than half (51.5%) do not envision a global economic recover before 2022 at the earliest. Unsurprisingly this outlook places resilience as the key concern for professionals in 2021. A fifth of respondent said business continuity planning was their main priority, and 16.2% said they would look to invest in technology and operation automation systems. 
Only 14% of respondents said their business would continue to operate the same as before the coronavirus outbreak. Just over a third expressed change would be necessary in some regions, while around a quarter said their global operating models would need to shift to meet the new normal - 60% of businesses will need to change. 
Top Ten emerging markets in 2021
China
India
Indonesia
United Arab Emirates
Malaysia
Saudia Arabia
Mexico
Vietnam
Qatar
Turkey
The survey also found that commitments to all people along the value chain are front of mind. Low-cost labour is "barely a consideration" for executives planning investment into emerging markets. Instead, industry leaders are concerned with governmental regulation and red tape (25.8%), the quality of infrastructure (14.1%) - which was also flagged as the biggest concern in otherwise promising markets - and the supply of skilled labour (8%).
While reluctant to remove their operations fully from China, other key regions of Asia have been flagged for new investment. Fewer than on in 10 firms would consider returning to domestic production, instead highlighting Vietnam (20%), India (17%) and Indonesia (12%) as the production hubs of the future.