Supply Chain Risk Management
Moody's Analytics SCRM experts discuss risk exposure funding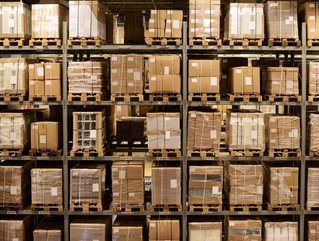 Forecasting demand and coordinating activities across the supply chain in times of economic turmoil, spiralling inflation and geopolitical instability, can be a high-wire act.
Webinar to feature Moody's Analytics SCRM experts discussing strategies to engage C-suiters on funding supply chain risk solutions
In today's uncertain world, supply chains can be both a source of competitive advantage but also a significant risk.
This is why we have chosen supply chain risk management (SCRM) as the subject for an upcoming webinar, in which we will discuss:
Identifying risks likely to interest your board
Exploring strategies to manage these risks.
Gaining board buy-in for supply chain risk management investment
Developing a risk management process tailored to your business and suppliers
The webinar -- Engaging with your Board on Supply Chain Risk -- will take place at 3pm GMT / 10 am Eastern, and we have lined up three experts.
Andrei Quinn-Barabanov is Senior Director & Supply Chain Practice Lead, with risk-management specialist, Moody's Analytics. Quinn-Barabanov has 30 years' experience. Past roles include Head of Supply Chain Risk Management at Raytheon, a multinational aerospace and defence company.
John Donigian, meanwhile, is Senior Director Supply Chain Strategy at Moody's Analytics. Donigian has 25 years' experience with leading supply chain organisations, advising supply chain leaders on their mission-critical priorities.
Vineet Khanna has 37 years' experience in the consumer packaged goods industry. He recently retired from Nestlé as Senior Vice President, Global Head of Supply Chain, where he had end-to-end supply chain responsibility on strategy, operational performance, and transformation projects.
The session will be hosted by BizClik managing Editor Neil Perry, who has had a 20-year career in regional and network radio, television, digital video and publishing.