Supply Chain Risk Management
Supply chain leaders rejoice; Resiliency at the White House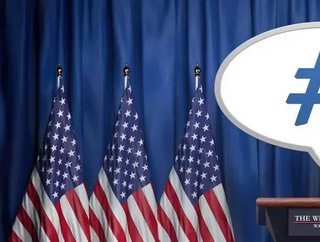 As President Joe Biden issues an executive order on America's most critical supply chains, supply chain leaders rejoice...
It seems this little buzzword buzzed it's way all the way to the white house, and supply chain leaders and speakers rejoiced, sharing the news, opinions, smiley faces and words of joy. And, of course, in true supply chain style, some even hawking their wares.
These words, issued by the White House in its , cement the criticalness of not letting this little buzzword that could die off. After a year of disruption felt the world over, both from Covid-19 and politically backed cyberattacks, If there was any doubt left to the imperativeness of resilience building, let's hope this killed it.
"Resilient American supply chains will revitalize and rebuild domestic manufacturing capacity, maintain America's competitive edge in research and development, and create well-paying jobs. They will also support small businesses, promote prosperity, advance the fight against climate change, and encourage economic growth in communities of colour and economically distressed areas. 
"More resilient supply chains are secure and diverse — facilitating greater domestic production, a range of supply, built-in redundancies, adequate stockpiles, safe and secure digital networks, and a world-class American manufacturing base and workforce. Moreover, close cooperation on resilient supply chains with allies and partners who share our values will foster collective economic and national security and strengthen the capacity to respond to international disasters and emergencies."
And with that, those long fighting the importance of supply chain management, risk mitigation and resilience-building rejoiced...
The details
The executive order will kickstart a 100-day review of the supply chains of four vital products— semiconductors, rare earth metals, pharmaceuticals, and large capacity electric car batteries. The order also includes a longer review of another six sectors including defence, food production, and public health. Prior to signing the order, Biden remarked, "The bottom line is simple: The American people should never face shortages in the goods and services they rely on, whether that's their car or their prescription medicines or the food at the local grocery store."
The order not only underscores the White House's commitment to promoting U.S. manufacturing but highlights the importance of mitigating all areas of risk that lay within supply chains, including the geopolitical. "This is about making sure the United States can meet every challenge we face in this new era. Pandemics, but also in defence, cybersecurity, climate change and so much more. And the best way to do that is by protecting and sharpening America's competitive edge by investing here at home," he said. 
Federal agencies will be expected to make recommendations to address identified risks, however, long-term policy implications are yet unknown. As former Clinton administration Commerce Department official William Reinsch told the Washington Post, "A review is just a review— no immediate consequences."