Supply Chain Risk Management
Put people at heart of supply chain transformation - Loseby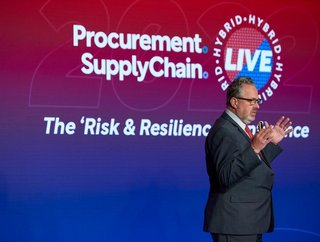 Speaking at Procurement & Supply Chain LIVE: The Risk & Resilience Conference, consultant CPO David Loseby urges firms to prioritise people over technology
In April 2022, Procurement Magazine, Supply Chain Digital and Bizclik Media Group returned to London's Tobacco Dock to host our second Procurement & Supply Chain LIVE.
Dubbed 'The Risk & Resilience Conference' the two-day hybrid event featured keynotes, roundtables, Q&As, and networking opportunities with inspirational and knowledgeable leaders in the procurement and supply chain space.
Digital transformations 'are people-change projects'
Procurement and behavioural science expert David Loseby delivered an insightful session on "The People Side of Digital Transformation" which explored why it's crucial to put people at the centre of any change programme.
Loseby has 30 years' experience at senior executive and director level, driving value and change through procurement, organisational transformation and change management. He has worked in both the private and public sectors including pharmaceuticals, banking, FMCG, manufacturing, consulting, retail, aerospace & defence, venture capital, healthcare (NHS) and local government.
He told his live and online audience: "I think one of the things that we've seen from a behavioural science point of view with the pandemic is that the load on people in terms of assimilating more information is a huge concern. Also, it's about how people then respond and how we create more sustainable ways of working going forward in the future.
"We need to be more aware of how people want to work and want to be treated. We're seeing a revolution through the way in which people behave, particularly in times of stress. You can imagine that when you accentuate that in a stress situation - like a digital transformation, for example - then communication is not necessarily going to be particularly eloquent or indeed, how can I put it? At times, you're going to be very blunt."
To watch this keynote - or any of our other speakers from Procurement & Supply Chain LIVE: The Risk and Resilience Conference - click here.

PROCUREMENT & SUPPLY CHAIN LIVE 2022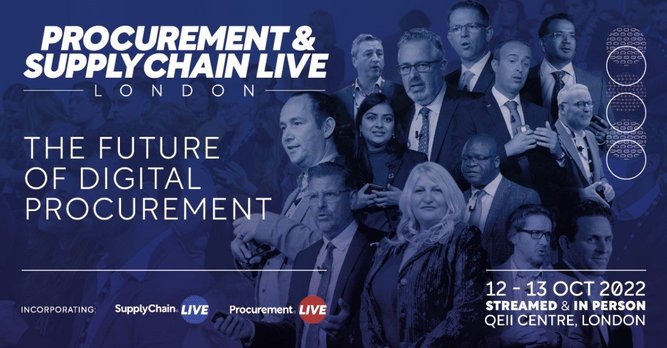 This October, Supply Chain Digital and Procurement Magazine return to London for an all-new event - PROCUREMENT & SUPPLY CHAIN LIVE LONDON 2022. Click here, to find out how you can attend.
Held at the QEII Centre from 12-13 October, BMG's all-new hybrid event incorporates two zones - SupplyChain LIVE and Procurement LIVE - to create a single EXPO style experience.
The event will give those attending the chance to showcase their values, products and services to partners and customers.
To find out more about PROCUREMENT & SUPPLY CHAIN LIVE LONDON 2022, click here.