Supply Chain Risk Management
JAGGAER: vaccine distribution demands risk mitigation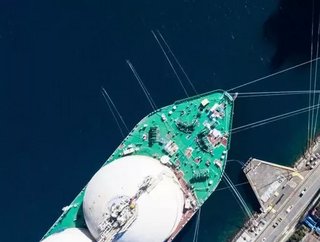 Latest research from JAGGAER highlights the demand for risk mitigation processes when it comes to vaccine distribution...
Following difficulties surrounding the COVID-19 vaccine distribution experienced in Europe and America, JAGGAER emphasises the need for supply chain risk mitigation procedures within businesses. 
"With any supply chain, it is vital to be aware of the risks and everything that could go wrong. National security issues, poor coordination, limited capacity, misinformation, shortage of personnel, vaccine damage and logistical difficulties in reaching rural areas have all contributed to the challenges faced by many countries," commented Thomas Dieringer, President for Europe Middle East and Africa, JAGGAER.
"Supply shortages to make the vaccine has been perhaps one of the major issues. Distribution has been hampered by the drug makers inability to produce the number of vaccines initially planned. The vaccine comprises several components and raw materials that have been subject to a fragile supply chain, built at record speed. Understandably delays have occurred as a result of setting up supply chains while still developing the vaccine," ne added.
Critical supply chain mitigation steps
According to JAGGAER there are multiple critical supply chain mitigation steps that organisations need to adopt to address the issue. 
Such steps are centred around:
Business impact analysis
Assessing and monitoring existing suppliers
Reducing the concentration of supply
Working hand-in-hand with suppliers 
Proactively managing threats
With COVID-19 having significant impact on a range of businesses all over the world, JAGGAER states that in a white paper by the Institute of Supplier Management - - 95% of respondents reported that their supply chains have been or will be impacted by the spread. Results also identified that one in five reported continuity distribution as one of the top three impacts. 
"Understanding when the supply chain has been impacted, and indeed what suppliers have been impacted is crucial. However, perhaps even more important is a system that supports finding alternatives to ensure any disruption is minimised," added Dieringer.
Visibility and digital supply networks
COVID-19 has emphasised the need for broad visibility in both demand and supply across the entire system. JAGGAER states that this is not just visibility into immediate sources, but into upstream suppliers of materials and components. "In turn, distributors need to understand the demand from their customers better and share this knowledge with manufacturers."
To further increase visibility, JAGGAER recommends organisations to utilise digital supply networks, instead of relying on conventional linear models. "Digital supply networks are dynamic and integrated and will increasingly rely on artificial intelligence technology to provide fast and continuous information and analytics flows. This can empower organisations to stay connected with their entire supply network and deal with major disruptions such as those caused by Covid-19. There also needs to be greater cooperation at a local, regional, and international level, in particular, to develop contingency plans to prepare for the next crisis," said JAGGAER.
For more information on procurement, supply chain and logistics topics - please take a look at the latest edition of .