Supply chain round-up: the week's best content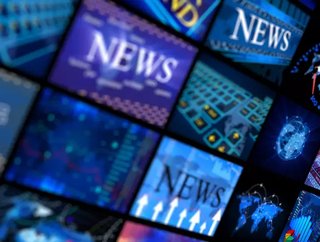 From green shipping-lane proposals and the latest on risk management, to the most unusual pandemic shortages, Supply Chain Digital has it all
The week's top content from Supply Chain Digital ….
From headstones and toilet roll, to blood, condoms and coins, virtually no aspect of our daily lives has been unaffected by supply problems.
The pandemic, the Suez blockage, erupting volcanos - how can businesses protect themselves against such catastrophic 'unknown' risks?
Businesses looking to increase supply chain agility via digital transformation have been boosted by news that digital twin technology will now be easier to adopt and scale, following the approval of a new common framework.
Supply chains face an ever-increasing threat from cyberattacks, and digital-twin tech is in the frontline of the battle against the hackers
Anton du Preez works with businesses to make their supply chains resilient and agile, often helping them resolve problems they didn't know they had.
DHL Supply Chain reshuffles its CEO roles in Europe and APAC, as other key appointments are made in the logistics and foods sectors
Shipping's bid to become net zero by 2050 would be boosted by the introduction of green shipping lanes, a new report concludes.
Tesla defied the supply chain problems affecting much of the automotive industry to deliver a record number of vehicles in Q4 2021.