Supply Chain Risk Management
Dot Foods utilises ERP software to reduce food supply chain costs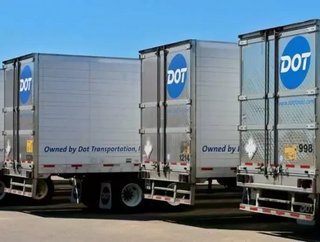 Follow @SamJermy and @SupplyChainD on Twitter.The largest foodservice redistribution company in the US, Dot Foods, has selected International Business S...
Follow @SamJermy and @SupplyChainD on Twitter.
The largest foodservice redistribution company in the US, Dot Foods, has selected International Business Systems' (IBS), Dynaman yard management tool to reduce costs in its food supply chain.
Dot Foods, a $5.5 billion company headquartered in Illinois, offers 105,000 products from 650 food industry manufacturers and delivers them in less-than-truckload quantities to distributors in all 50 US states. It selected IBS Dynaman and its customised yard management application to meet the growing needs of its nine distribution centres.
Unlike other companies, Dot Foods possesses a fleet that carries dry goods, frozen and refrigerated foods on the same truck. It also consolidates products from many suppliers into single deliveries to distributors. These unique approaches give distributors the advantage of having to make just single deliveries to restaurants in a given day, thereby reducing traffic and congestion, especially in urban areas.
Troy Schenk, Warehouse Systems Manager at Dot Foods, said: "Our expertise lies in our work supplying distributors with less-than-truckload quantities so they can reduce inventory and increase turns.
"IBS is helping us realise new efficiencies with yard management tools that give us additional visibility into our operations and also reduce costs."
IBS Dynaman's Yard Management application is based on a state-of-the-art visualisation tool that renders a customer's dock and yard in an easy to understand, graphical representation. Users can then simply click on a truck and drag it to its destination, and IBS Dynaman will direct the yard activity, ensuring all moves are performed via direct communication with the Yard Jockey, or users can configure the advanced logic engine to initiate the best trailer moves needed to support the warehouse operation.
The application also directs and records routine yard activities like Trailer Audits, Trailer Prep, Refer Fuel/Temperature Settings, and more.
Tim Conroy, General Manager of the Americas at IBS, said: "We are honored to add Dot Foods to our roster of premier clients making a significant impact on the supply chain. Dot Foods brings a precision to its work supplying the food and beverage industries, and IBS Dynaman will help maximise efficiency in its distribution centres."

International Business Systems (IBS) is a leading global integrated ERP, WMS and supply chain distribution software solution provider.
For more information, please visit www.ibs.net.