IBM 5 in 5: Five key technologies set to disrupt the food supply chain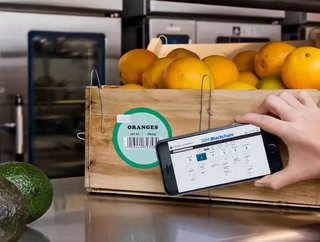 With earth's population set to exceed eight billion within the next five years, IBM has looked at five key technologies and how they will radically tr...
With earth's population set to exceed eight billion within the next five years, IBM has looked at five key technologies and how they will radically transform the food supply chain.
IBM will present its 5 in 5 at a Science Slam held at the site of IBM's biggest client event of the year: Think 2019 in San Francisco. The 5 in 5 research breaks down the complex global food supply chain, one that is already stressed by climate change and a finite water supply and how it will only be tested further."To meet the demands of this crowded future, IBM researchers are exploring new technologies and devices, scientific breakthroughs, and entirely new ways of thinking about food safety and security," says Arvind Krishna, SVP, Cloud & Cognitive Software.
IBM's 5 in 5
Digital twinning and data analytics
Through the digitisation and capture of all aspects of agriculture, including soil quality, the skills of the tractor driver and even the price of melon sold at the market Digital Twinning looks set to become a norm across the global supply chain. Over the next five years, combining digital twinning with AI will allow farmers and food supply chain professionals to utilise data to accurately forecast crop yields, which in turn will give banks and financial institutions the data points they need to provide credit to help farmers expand. The IBM PAIRS Geoscope is an innovative platform that takes geospatial-temporal data from maps, satellites, weather, drones, IoT and works in unison with Watson Decision Platform for Agriculture and other platforms to "provide critical data not only to growers, but to sellers, consumers, governments, and those looking to combat world hunger," says Krishna.
Blockchain eliminating food waste
Through an increased implementation of blockchain technology, farmers, grocery suppliers and all players in the food supply chain will have greater access to information to make better and more informed decisions. Planting, ordering and shipping costs will be reduced as waste diminishes, with artificial intelligence (AI), IoT and blockchain creating smarter data analytics. The IBM Food Trust and Blockchain is digital ledger that, through blockchain technology, connects every member of the food supply chain through accurate shared information. "It's the first and only network of its kind—and within five years, it has the potential to transform our food ecosystem," adds Krishna.
DNA and RNA sequencing to better understand microbiomes
Microbes, both healthy for human consumption and not, are present in the entire food supply chain. IBM research shows that food-borne illnesses caused by microbes account for US$9bn in medical costs and $75bn in recalls and destroyed food. Advanced data analytics achieved through the development of a "world-class data base of microbes" within the food supply chain will prove essential to bringing down those costs. IBM's Consortium for Sequencing the Food Supply Chain is an IBM-led partnership that utilises Next Generation Sequencing (NGS) to represent the "intersection of big data and microbiology". Researchers can tap into an unprecedented reference database of genomes to foster a "new and more predictive kind of food testing," adds Krishna.
Related stories:
Artificial Sensors to detect foodborne pathogens
Powerful, portable AI sensors are being developed to detect foodborne pathogens. These mobile bacteria sensors could dramatically increase the speed of a pathogen test from days to seconds, allowing individuals up and down the food chain to detect the existence of harmful E.coli or Salmonella before it becomes an outbreak. IBM's Next-generation Crypto Anchor Verifier is an optical device that uses AI and machine learning to analyse microscopic features and records the data on the blockchain, comparing its fingerprint to that of other identical substances.
Advanced plastics recycling
IBM's research reveals that by 2050, there will be more plastic waste in the ocean than fish. In the food and beverage supply chain, polyethylene terephthalate (PET) is used largely for food packaging and accounts for 10% of total plastics produced per year. IBM's Volatile Catalyst (VolCat) is a catalytic chemical process that digests specific plastics into a substance that can be recycled and reused for new plastic products."In the next half decade, plastic recycling advancements like VolCat could be adopted around the globe to combat global plastic waste," says Krishna.