Supply Chain Risk Management
DHL: COVID-19's Impact On Consumer Returns & E-commerce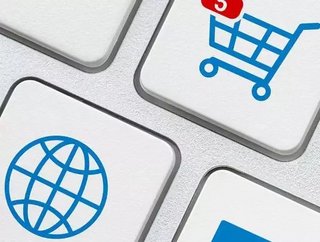 The outbreak of the COVID-19 pandemic has turned the e-commerce industry on its head, how has the returns process felt the impact...
With consumers forced to stay at home for the last few months, global e-commerce has seen an unprecedented increase in the number of sales made, as many stores closed their doors and rely on their online presence.
Maintaining customer loyalty and overcoming the increased pressures has been difficult for retailers around the world who didn't have the capacity to move entirely to e-commerce operations before the pandemic. Online product returns have, inevitably, experienced implications from the pandemic also.
has taken a look at the impact of the virus into the e-commerce sector as a whole. According to the report, returns technology provider has recorded a 20% decrease in average weekly returns volumes throughout the coronavirus' most recent phase. Other brands providing returns technology to retailers, such as , also saw the rate of e-commerce returns drop by a sharp 21% as mandated lockdowns were implemented around the world.
It is believed that the main driver behind the decreasing number of returns is due to consumers not wanting to add extra stress into their lives throughout a period of high pressure. Many are, understandably, wary of leaving their homes, with official government advice encouraging people to stay in as much as possible. The reluctance to leave homes and visit local shipping locations will have had a huge impact on the reduced rate of returns.
A large portion of online retailers have extended their returns windows, in some cases up to 90 days, and a number of retailers have also implemented plans to allow for returns to be made in-store once they have reopened.
The extensions and postponements of returns are expected to result in a huge increase of returns in the future, however. "We are thinking of Covid as another Black Friday for returns – after the market opens," says Returnly's CEO and founder, Eduardo Vilar. 
The impact that the pandemic has had on the returns process could be the catalyst to the implementation and adoption of fast-track returns, Narvar's CEO Amit Sharma believes, with a sizeable backlog of returns waiting to be made."Customers will expect more from brands and retailers. Some of the conveniences that they are seeing on the delivery side will eventually permeate returns."
Transparency, a stress-free experience and regulations will all be key things to consider for retailers building successful, efficient returns processes amid the return of retail.