Supply Chain Risk Management
An agile storage space is an efficient one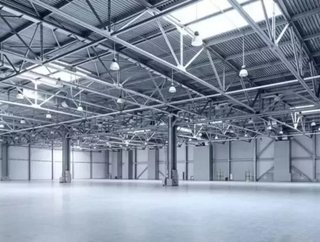 Warehouse environments, typically known as 'storage cubes, can help improve supplier service levels if available space is used efficiently. This r...
Warehouse environments, typically known as 'storage cubes', can help improve supplier service levels if available space is used efficiently. This requires a balance to be struck between storing a large amount of products while ensuring that they can be retrieved quickly. The fast-moving demands of modern buyers require speedy delivery so it is essential that warehouse efforts meet this need head on by incorporating inventive layout and storage methods.
One size does not fit all
Investing time into devising customised space management solutions that match product types and the rate at which they're required, is important. Simply cramming all available space with stock can be counterproductive as this can create access problems. Instead, suppliers should ensure the most popular items can be quickly accessed, as well as maintaining the volumes of stock required to meet demand. 
Take a process-driven approach
Achieving  this balance requires suppliers to understand the specific mix of inventory that is housed within the space, as well as the expected level of activity. This allows for products to be stored within specific aisles on the basis of order frequency. The approach works by using wider aisles for popular product lines – as this allows for quicker access – and very narrow aisles (VNAs) for items that are only purchased from time to time. For faster moving items, mechanised or automated picking systems can help further increase order turnaround times.
Although this approach brings obvious benefits in terms of driving efficiencies and servicing customers, a well-ordered and optimised warehouse can also help vendors to develop additional revenue streams. For example, banks and other large corporates often use parts of their suppliers' warehouse spaces as stockrooms for their own inventory, that are then delivered to their branches or sites at regular intervals. However, this kind of value-added service only becomes possible where the wider warehouse space has been used resourcefully. 
Remodeling the space
There are a number of ways in which an existing storage space can be optimised to improve efficiencies and output. Creating mezzanine floors adds much-needed floor space without having to overcrowd existing areas. However, where new floors have been created, it is important to manage this new space with the same level of efficiency as other areas of the warehouse, for example, by using the aisle-specific approach outlined above. 
Technology can help create a vision
Although individual requirements throughout the storage cube may seem difficult to co-ordinate at first sight, CAD and 3D modeling can bring all these together into one seamless design. It does this by overlaying possible solutions to the existing warehouse and allowing amendments or manipulations to be made electronically, before committing to any kind of physical renovation of the space. In this way, the most effective layout can be closely analysed and decided on without making a full commitment. 
It is crucial to see the warehouse as a strategic tool that can directly benefit service levels if it is planned in the right way. Subsequently, if the need for change and improvement is not recognised, investigated and actioned, there is a real risk of this stage of the customer journey dragging overall service levels down and losing out to the competition in the process. By seeing the warehouse as a USP that facilitates excellent customer service from the outset, suppliers are much more likely to continuously improve both the space and their long-term prospects. 
 
Mike McCreesh is VP supply chain UK & Ireland at Office Depot
 
Supply Chain Digital's May issue is live. 
Follow @MrNLon and @SupplyChainD on Twitter.