Taking click and collect to next level requires foresight and consistency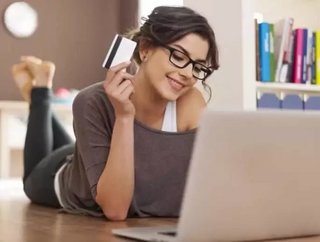 Follow @SamJermy and @SupplyChainD on Twitter. By Nigel Crunden, Business Specialist at Office Depot The popularity of click and collect is at an...
Follow @SamJermy and @SupplyChainD on Twitter.
By Nigel Crunden, Business Specialist at Office Depot
The popularity of click and collect is at an all-time high as retailers, suppliers and logistics partners closely coordinate efforts to meet high levels of demand for shorter delivery times. This can prove challenging but with the right level of effort and organisation, click and collect represents a major opportunity for all concerned.
According to recent research by Frost and Sullivan, the global business-to-business (B2B) online retail market is expected to reach double the size of the business-to-consumer (B2C) online market by 2020.
As part of this, there is the potential for click and collect to complement the approach to ordering products and services that businesses typically take. Although many are likely to have preferred supplier agreements in place for monthly or weekly deliveries, business needs can change at a moment's notice. Where an agreed supplier cannot meet spontaneous demand on the same day, making individual purchases via click and collect can make sense. The popularity of click and collect means that stock is more likely to be available and the need to rely on a delivery is eliminated, thereby cutting back on delays.
While retailers need to order sufficient amounts of stock, the right level of supplier input is crucial if B2B demand for click and collect is to increase. Retailers need to ensure that they are able to manage larger volumes of stock internally but, in turn, their vendors need to have their own monitoring systems in place to ensure replenishments are made without halting service levels in their tracks.
Suppliers also have a role to play in advising retail customers about the e-commerce aspects of their click and collect services in a bid to make them simple to use; incorporating them into a seamless omnichannel experience with the same excellent level of service, no matter which purchase route is taken. When a user-friendly service is matched with high levels of availability, business customers are far easier to attract and retain. However, achieving this is only possible if suppliers and retailers work in close collaboration and to specified key performance indicators (KPIs). The more fickle nature of business purchasing means that customers are unlikely to return if they have just one bad experience – so putting in the time to formulate a flawless service can really pay off.
Logistics providers are also under pressure to play their part in making the process as easy as possible for the end user – which can be challenging. At one time, delivery firms only had to concern themselves with moving bulk orders to individual stores and working to a regular timetable. Multichannel, which includes the click and collect route, has obviously made things far more complex as shoppers demand goods to be delivered to more destinations than ever before. This puts pressure on critical 'last mile' delivery costs, which can be three quarters of the total cost involved. With PwC predicting that the popularity of click and collect will grow by 12 per cent in the UK by 2018, this is only likely to increase.  Playing a part in this means that logistics firms should ensure they have the capacity to cover increased levels of mileage as a matter of urgency.
Retailers, suppliers and logistics handlers are under greater pressure than ever to facilitate a 'right first time' service if click and collect business customers are to be acquired and retained in the long-term. This requires strong, consultative relationships to be in place amongst businesses in these sectors. However, trial and error is not really an option, especially when it comes to the likelihood of losing out to the competition if the service is not up to scratch. The good news is that click and collect is not a completely new phenomenon. This means that in many cases the service will have had time to improve in line with the needs of customers. This is no reason to be complacent  so regular internal checks, as well as being more agile about addressing customer feedback, will be an essential part of capitalising on this opportunity.
Formed by the merger of Office Depot and OfficeMax, Office Depot, Inc. is a leading global provider of products, services, and solutions for every workplace.
The company has combined annual sales of approximately $17 billion, employs about 66,000 associates, and serves consumers and businesses in 59 countries with more than 2,200 retail stores.
For more information about Office Depot, please visit: www.officedepot.eu