Keeping your business on the road in winter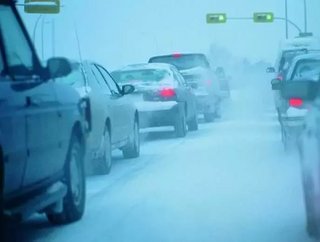 As the temperature drops and the clocks go back, there is a feeling across the UK that winter is on its way. But for businesses whose commercial succes...
As the temperature drops and the clocks go back, there is a feeling across the UK that winter is on its way.
But for businesses whose commercial success relies on strong and reliable logistics networks, the onset of cold weather, coupled with the surges in demand created by seasonal events such as Black Friday and Christmas, can present unique challenges affecting the delivery of goods and provision of services.
The UK's recent track record of warm summers and mild winters can often lead companies into believing that cold weather will not affect the running of their business, but whilst it is easy to forget about the possibility of extreme situations, preparations must be made accordingly.
Winter maintenance is increasingly becoming a year-round job and businesses have a duty of care to ensure the safety of all staff, both office-based and those driving as part of the logistics network. This duty of care starts at depot level. Businesses must ensure that walkways, loading bays and car parks are safe for driving and walking; providing an adequate number of grit bins placed at strategic locations across the site should be a key element in any winter maintenance plan. Local authority guidelines advise that salt is spread on pathways and roads whenever the temperature drops below 3 degrees Celsius and under the Occupiers' Liability Act 1957, premises occupiers have a duty of care to ensure the safety of all site visitors, not just the workforce.
If gritting responsibilities are handled by external contractors, as is often the case in larger organisations with multiple sites and depots, agreements and contracts should be in place well before the winter season, decreasing the chance of a cold-snap causing unexpected disruption.
The beating heart of any logistics business is its delivery fleet and maintaining a strong network during potentially unfavourable weather is vital. With the number of people killed or seriously injured in road accidents increasing by 14 percent in Q1 of 2016 compared with the same period in 2015, it is even more important for logistics managers to recognise the impact of poor road and driving conditions. Preventative maintenance on all delivery vehicles should be a high priority over the winter, proactively ensuring driver safety and the integrity of the delivery network.
Widely used in other parts of the world, winter tyres are increasingly being seen as a wise addition to a large number of fleet vehicles, offering better grip and decreased stopping distances in adverse weather conditions. For businesses whose networks operate in areas which often experience extended periods of harsh weather, investing in winter tyres can be an astute decision. Those put off by the prospect of a relatively large initial investment should consider the benefits acquired through a delivery fleet which is almost guaranteed to be able to operate throughout the winter season in all but the harshest weather.
As a general rule, extreme snowfall is a rarity in the UK and it is not often that motorists become stranded with their vehicles. However, exceptions to the rule are possible and making sure drivers are equipped with suitable supplies in their vehicles should be standard practice. Snow shovels, ice scrapers and a small amount of abrasive material such as grit form the basis of a winter emergency kit, but these can be supplemented by other items such as torches, warning triangles and emergency supplies.
Whilst in-vehicle preparations look after the direct safety of the driver, technological advances in the field of GPS fleet tracking mean that anticipating and dealing with adverse weather is far easier for logistics managers, allowing decisions to be made affecting delivery schedules and routes ahead of time. Information fed back by systems installed in the cabs of vans and lorries delivers real-time information about current weather and road conditions, along with who is driving which vehicle and where. From a driver's perspective, these systems can also be used as panic alarms to summon help in the event of an emergency.
The challenges of winter are nothing new, especially in the UK, but the strains placed on vital logistics and delivery networks during this season through delays, breakdowns and accidents have the potential to be devastating for many businesses. Preparation in advance is key and prioritising the safety of drivers and staff along with the resilience of supply networks will help result in safe and successful seasonal trading.
Nigel Crunden is Business Specialist at Office Depot
Supply Chain Digital's November issue is now live. 
Follow @SupplyChainD on Twitter.