Supply Chain Integration Methods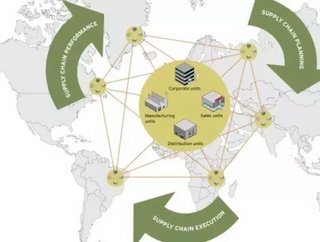 RONIN Marketing Limited contributed this piece. For more information, check out www.roninmarketing.co.uk The case for supply chain integration has neve...
RONIN Marketing Limited contributed this piece. For more information, check out www.roninmarketing.co.uk
The case for supply chain integration has never been more compelling for manufacturers. As demand returns, they need to employ every available tool to help them carve a place in the changing industrial world.
Low-cost competitors, higher input prices and the ever-increasing demands of customers all combine to make the supply chain sector more challenging than ever. Accurate information and timely communication have always been viewed as essential; today it is not only vital within the factory walls, but out into the supply chain as well.
However, it is a mantra that many businesses have failed to adopt.
"For many years, people have been talking about joined-up supply chains, but it is still amazing today how few companies have really embraced that," Neil Rushby, supply chain divisional manager at consultancy-led business software supplier Access, said.
Rushby believes this failure is apparent across the broad spectrum of manufacturing organizations and supply chains, from the smallest to the largest.
Good communication and good service go hand in hand - and manufacturers need both.
"There's been a move recently for organizations to hold less stock than they used to, which means they are ordering smaller volumes more frequently," Rushby said.
The result? Even more squeeze on lead times. "So, the more visibility a manufacturer has - from the customer, through the manufacturing business and out to the suppliers - the greater the chance of having stock when it is required to satisfy customer demand," Rushby said.
SEE OTHER TOP STORIES IN THE WDM CONTENT NETWORK
Sustainable procurement starts with eProcurement
Should you consider outsourcing social media?
Check out the latest issue of Supply Chain Digital!
Though the idea of supply chain visibility holds appeal for every manufacturer, the means of realizing it was once a complex - and potentially costly - endeavour. Today, things are very different and the right Enterprise Resource Planning (ERP) supplier will enrich supply chain communication simply, cheaply and efficiently.
"There are many ways to achieve this visibility," Rushby said. "It's not as costly as it once was and it is widely accessible. Even at the most basic level, for example, you can take information from the customer and key it into your ERP system.
"That will at least enable you to send reports such as supplier order schedules automatically from the system, to your suppliers."
And when it comes to electronic input methods, Electronic Data Interchange (EDI) is no longer the only show in town.
"There are lots of low cost options - email is the obvious one - to transmit and receive files, which can then be imported and/or exported directly from systems," Rushby explains.
"The email can contain an XML file or it could be used to send an Excel spreadsheet. It's about the right technology for the right interaction. Supply chain communication is not a one-size-fits-all scenario. Each manufacturer has customers of varying complexity and varying technical ability - and it's the same with their suppliers."
As Rushby explains, some manufacturers even have suppliers that require faxed orders, so the ERP system has to be able to deliver a faxed delivery schedule.
"It's important your system has the ability to assign a particular communications format to each supplier or customer, to match the demands of each relationship, however simple or sophisticated," Rushby said.
"Flexibility is the key. If you send your supplier information that is either not relevant or in the wrong format, they may put your request to one side while they wait for someone to manipulate that data. By the time that happens, the item you need may be out of stock."
Come back tomorrow for Part Two of Supply Chain Integration!
Edited by Kevin Scarpati