IKEA, Epicor & the supply chain crises impact on furniture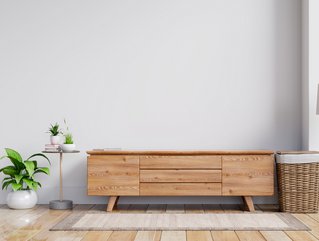 IKEA & Epicor say the fallout of the global shipping and supply chain crisis has serious consequences for furniture retailers & manufacturers
The COVID-19 pandemic, the Suez Canal blockage and even Brexit have all caused major headaches for the supply chain - with the cost of furniture being one casualty.
According to Statista, prices for furniture have risen by over 13% since 2015. Some of the biggest furniture retailers and manufacturers, such as IKEA, ScS & DFS, are feeling the fallout.
COVID-19 continues to cause supply chain problems for furniture manufacturers
In addition to the various supply chain problems over the past two years, furniture retailers and manufacturers have also had to compete with second hand purchases. During the various lockdown's which forced people to stay at home, many used the time as an opportunity for a clear out. As a result, Facebook Marketplace and charity shops have been inundated with furniture donations, while companies such as IKEA struggle to get the stock in.
"Keeping Ikea stores and warehouses stocked has been a challenge," IKEA said in a statement. "Supply chain disruptions led to a substantial drop in the availability of products that we have yet to recover from."
Despite the short term supply chain difficulties, there are opportunities
But there are opportunities to be found, even in supply chain chaos. Mark Hughes, Regional VP, UK & Ireland at ERP company, Epicor, knows that balancing profit margins with the fast-changing demands of consumers in a global economy isn't easy.
"The pandemic has resulted in increased consumer expectations of immediate fulfilment, while at the same time making it harder and more expensive for businesses to move products around the globe, with supply chains exposed as more fragile than expected," said Hughes. "The cost of transportation both locally and globally has increased dramatically in the last two years due to labour costs as well as the price of fuel.
"Issues that brands like IKEA, ScS and DFS are facing in the furniture space aren't unique. We also need to think outside the box about the delivery of large items like washing machines, fridge freezers and technical machinery. The good news for the white goods and machinery sectors is that component parts can be delivered separately, and then assembled locally at the point of consumption. Money saved on fuel and higher labour costs will negate the extra local cost and ensure shipping containers are loaded to maximum capacity, making the process more efficient, cost-effective, and sustainable. Technology that tracks products and parts through each stage of the supply chain can help companies stay on top of their stock as these changes are made."
Hughes believes that despite the short-term difficulties that the supply chain sector is facing, brands can also use the opportunities available.
"Onshoring, near-shoring and supply chain re-engineering present an opportunity to build brand equity and consumer trust, to increase their ESG credentials," said Hughes. "Looking for efficiencies in the supply chain will reduce carbon footprint, which is being demanded by consumers and shareholders alike."