Report: Electric and power procurement growth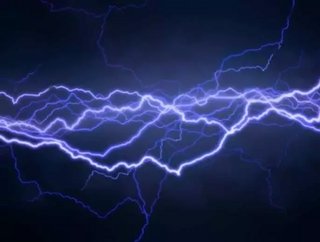 Electricity is a $360 billion per year market in the United States, with the vast majority of power sales still conducted through traditional regulated...
Electricity is a $360 billion per year market in the United States, with the vast majority of power sales still conducted through traditional regulated electric utilities. Despite the failure of deregulation to take hold throughout the industry, the past decade has seen tremendous growth in competitive electricity procurement by commercial, industrial and institutional purchasers in 20 states and jurisdictions that allow retail access to open markets.
According to a new report from Pike Research, the competitive market is poised for further growth in the coming decade, and the market intelligence firm forecasts that competitive electricity purchases will nearly double from $29.4 billion in 2009 to $55.9 billion by 2020.
"The single biggest factor that will impact competitive procurement is the continued belief by customers that they can realize cost savings and improved services from providers other than their local utility," Pike Research president Clint Wheelock said. "The increase in non-utility procurement has also spurred development of 'green' markets for renewable energy and renewable energy certificates, and new options for on-site generation of electricity by commercial and manufacturing facilities."
However, Wheelock adds that the volatility of pricing in electricity and natural gas markets has at times put competitive procurement at a disadvantage. Still, Pike Research's analysis indicates that commercial entities and industries that are especially reliant on electricity will continue to advocate for improved access to markets and favorable policies that minimize the costs associated with participating in those markets.
Additional critical issues that will determine growth in procurement include the nature and extent of regulatory policies in states where customers are able to find non-utility supplies, and the availability of other energy options, especially energy efficiency and on-site generation of power.
Corporate responsibility programs and public policies will also affect power procurement, according to the report, and the trajectory of complementary markets for renewable energy being embraced by large businesses and institutions that want to improve the environmental profile of their operations is also a factor
Pike Research's report, "Corporate and Institutional Procurement of Electricity," examines the critical role that electricity plays in commercial and industrial operations, explores the motivations for seeking non-utility and green power among a variety of business types, and identifies existing policies that promote competition -- as well as barriers that may inhibit further access to competitively priced power.
The report includes profiles of key industry players and forecasts for the competitive electricity market through 2020. An Executive Summary of the report is available for free download on the firm's website.
Edited by Kevin Scarpati