e2open drives supply chain efficiency and agility
By Charlie Steer-Stephenson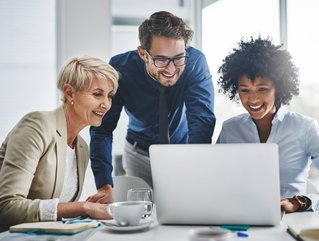 We speak to e2open's Lori Harner, AVP of Product Marketing, about the global platform that's using technology to transform the connected supply chain
e2open is a supply chain software platform that helps the world's largest companies revolutionise the way they produce, transport, and sell goods and services. The company aims to improve quality of life and deliver outstanding customer service within an efficient and environmentally friendly global supply chain software platform.
As supply chains become more complex amidst the strains of geopolitical tensions and globalisation, it's more important than ever that companies have an integrated and efficient way of understanding, and meeting, their supply, demand, logistics and global trade needs.
e2open's collaborative platform for direct procurement offers companies a strategic advantage in the supply chain. This means companies can ensure they have the parts and materials they need to build finished goods for distribution and selling.
e2open is an innovative, global supply chain software platform
Discussing e2open's innovative contribution to the global supply chain, Lori Harner, APV of Product Marketing, says: "One unique characteristic of e2open is our network. It's unique because our network is multi-tier, multi-functional and covers all four ecosystems: demand, supply, logistics and global trade. And we are the one network that brings it all together on a unified platform."
So, why is this important?
"Take, for instance, a large high-tech company that works with all tiers of supply from tier one to long-tail suppliers. This company needs to collaborate with each of those tiers of supply to make sure they have the materials and parts available, and with internal and contract manufacturers so they can produce the right number of products to meet customer demand. Connecting the supply ecosystem provides the necessary visibility to enable timely warnings of potential supply constraints, and opens opportunities to find alternative supplier capacity.
"On the flip side, they must understand the demand data coming in from a variety of channel partners - a retailer, a distributor or both. Connectivity to all tiers of distribution and retail provides early visibility into shifts in demand, and the opportunity to work with partners to mitigate sluggish sales and ensure customer expectations are met," she continues.
Through connectivity to logistics and trade ecosystems companies can gain visibility and predictability of delivery, and the ability to mitigate delays and shortages. Companies may use re-routing of goods in-transit, expediting shipments or from-store direct-parcel delivery, while complying with additional regulatory requirements.
This level of end-to-end supply chain connectivity requires the collection and standardisation of disparate data into decision-grade data – a process that can be problematic without a strong network and integrated data model, but which e2open makes simple.
"The power of the e2open connected network is our platform which allows clients to bring in the data they need from a variety of disparate internal and external systems, and to normalise that data, even from long-tail suppliers, which makes it useful within artificial intelligence (AI)-driven applications," notes Harner.
"When we talk about AI-driven applications, e2open provides clients with upstream planning and downstream execution applications. All data and information is served in a modern user interface called Harmony – the one pane of glass for all parties."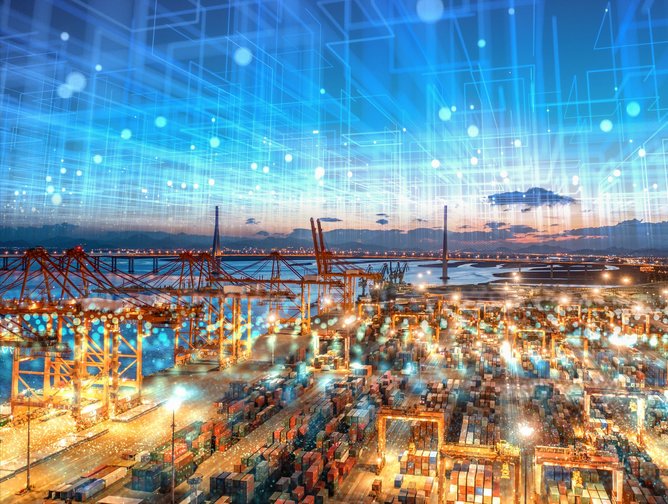 Tackling supply chain challenges to enhance evolving Direct Procurement strategies
As businesses across the world face supply chain challenges (such as the lack of automation, poor integration and missing data), the need to evolve Direct Procurement strategies becomes more evident. The level of agility required to capture growth opportunities - plus resiliency to manage today's risks - requires a new way of thinking about direct procurement and its potential.
Direct Procurement teams should be able to orchestrate everything from onboarding hundreds of suppliers in multiple tiers, to collaborating with trading partners across ecosystems. This involves ensuring that all parties can sync on forecast, inventory and purchase details, manage material costs, collaborate on new product introductions and pricing strategies, and manage inventory risk at any stage.
"We can get ahead by sharing long-term forecasts, purchase order information and inventory positions with suppliers. We've just introduced a new application to address near-term supply disruptions called e2open Supply Sensing. It helps brand owners determine the probability of material shortages and service shortfalls over time for their entire supply chain. Early visibility and awareness of the service risk at various time horizons helps companies proactively mitigate risk, assure supply continuity, and avoid expedited costs and financial penalties." Harner explains.
"Our cost management capabilities help businesses manage increasing costs and supply shortages by consolidating and analysing time-phased cost data from all tiers of supply. This enables brand owners to maximise margins on new products and ensure supplier invoices are accurate. In addition, buy-sell management capabilities help brand owners negotiate for and purchase raw materials to be utilised across the supply network. By doing this, they secure better prices and terms, maintain control of the flow of strategic raw materials, and ensure more consistent costs from outsourced manufacturers."
Leveraging these and other strategic capabilities, companies can empower their teams to see and manage beyond the enterprise, and drive maximal value from direct procurement.
Harner concludes: "e2open brings all the pieces together on a single platform connected to a global, multi-tier trading partner network, providing the right data, applications and artificial intelligence. With these deep capabilities on a single platform that grows with you as your business needs mature, your direct procurement team becomes more strategic and you meet today's requirements while equipping your organisation for future success."
Disclosure: This article is an advertorial and monetary payment was received from e2open. It has gone through editorial control and passed the assessment for being informative.