Raben commences European rollout of Kewill Multimodal Transportation Software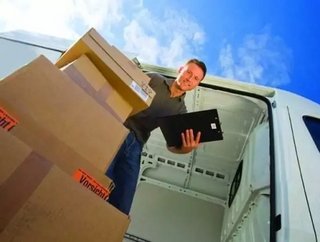 Raben Group, a leading international logistics service provider operating in 130 locations across Europe, is rolling out the Kewill MOVE platform across...
Raben Group, a leading international logistics service provider operating in 130 locations across Europe, is rolling out the Kewill MOVE platform across its entire transport network to drive improvements in supply chain visibility, efficiency and customer service.
With operations in 10 European countries, Raben Group offers logistics services and multimodal transportation to customers across a wide range of sectors, from technology to chemicals, automotive, FMCG and fresh products.
The company won in the year 2013 awards for Best 3PL for Consumer Goods Supply Chains and for Best Fresh Food Supply Chains, demonstrating its commitment to delivering service excellence.
Raben decided to invest a single transport management software solution to connect its operations, automate key processes and integrate with other key operational systems and RFI/on-board devices to deliver the visibility and control it needs, as well as ensuring optimal efficiency.
Sławomir Pawlak, CIO at Raben Group said: "Service excellence forms the basis of our customer relationships, and investing in technology that will ensure we continue to deliver in this area is key to our strategy.
"Our users tell us that the Kewill software is fast and easy to use, and we now have much more detailed and verifiable information about shipments in real-time available across our operations, allowing us to consistently meet or even beat agreed service levels and exceed our customers' expectations."
The Kewill MOVE platform, a comprehensive end-to-end solution for managing the complexities of transportation, logistics and trade compliance, had already been successfully implemented during a pilot project within Raben's Fresh Logistics business unit, and had been proven to meet all of Raben's requirements.
This successful track record, combined with Raben's confidence in both the performance and scalability of the software and Kewill's ability to successfully deliver the project across multiple countries and business units, led to its decision to roll the solution out across its transport network. 
Jan-Paul Boos, SVP EMEA at Kewill said: "The decision to roll out the Kewill MOVE platform network-wide demonstrates Raben's confidence in Kewill, both in terms of the technical excellence of our software and the domain expertise of our people.
"We are delighted to see our partnership go from strength to strength and are certain their confidence will be repaid in the results achieved." 
Raben Ukraine, Fresh Logistics and Raben Polska are now live with the Kewill software, with roll out to the remaining Raben operations due by the middle of 2015 when over 2,500 employees will rely on the software to manage day to day transport operations, including detailed cost management and analysis, capacity planning and monitoring of service level agreements.
Raben Group operates in Holland, Poland, Germany, the Czech Republic, Slovakia, Hungary, Ukraine, Lithuania, Latvia and Estonia, and employs approximately 7,500 people. Visit www.raben-group.com for further information.