Part Two: Supply Chain Integration Methods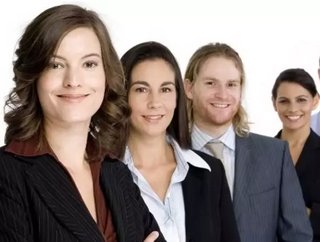 RONIN Marketing Limited contributed this piece. For more information, check out www.roninmarketing.co.uk When implementing an Enterprise Resource Plann...
RONIN Marketing Limited contributed this piece. For more information, check out www.roninmarketing.co.uk
When implementing an Enterprise Resource Planning (ERP) solution, a reputable system supplier should work with the manufacturing customer to accommodate all supply chain information requirements.
"The easier suppliers can make the movement of information, the better service levels customers receive and, in turn, the better service levels they can provide to their own customers," Neil Rushby, supply chain divisional manager at consultancy-led business software supplier Access, said.
With regard to data transmission, there are industry standards for Electronic Data Interchange (EDI) and XML, such as the eBIS-XML electronic interchange standard set by the Business Application Software Developers Association (BASDA), a standard which is adopted by Access and others.
"It's no good only being able to meet industry standards like this, however, if you can't help customers interact with their supply chain through more simple methods such as emailed spreadsheets or faxes," Rushby points out.
"You have to be able to integrate with any system, whether old or new, complex or simple, and allow data to be imported or exported in multiple formats. But it's more than data compatibility driving this."
The supplier's technical ability and willingness to help is crucial.
"System vendors should be flexible and driven by the need to find the best solution for your business," Rushby said. "There is no point having a supplier who is only interested in making the sale and moving on to the next project.
"It's a well worn sentiment but manufacturers need a partner who is genuinely interested in understanding their business and will work with their suppliers and customers to ensure the best possible solution."
SEE OTHER TOP STORIES IN THE WDM CONTENT NETWORK
Sustainable procurement starts with eProcurement
Should you consider outsourcing social media?
Check out the latest issue of Supply Chain Digital!
This type of approach clearly requires resource in the form of a dedicated account management team. Good account managers will talk to businesses regularly, keeping in touch with changing requirements and needs.
"They have to understand how the customer's business is evolving, how the ERP solution fits with that and be committed to making sure the manufacturer is achieving real competitive advantage," Rushby said.
"It works best if account managers are not tasked with selling new systems or consultancy days - they do what the job title describes; they manage the customer account, making sure the solution adapts to changing needs and that it is still delivering maximum benefit."
Account managers will also work with a business when new business requirements materialize, such as the introduction of a new supplier or customer. Their role is to establish how best to share data and information with that new party, so removing the administrative headache from the manufacturer.
With no direct remit to boost sales, the economic viability of account managers could be called into question. But Rushby is adamant that account management provision is vital for ongoing customer satisfaction.
"An account management team is self funding - they invest the time and the payback is happy customers who trust the supplier's judgment and are confident that they understand their business," Rushby said.
It's this kind of cohesive, joined-up thinking that pays - for the vendor, the customer and the extended supply chain.
Edited by Kevin Scarpati