Paragon software clients Sainsbury's and Morrisons praised for green supply chains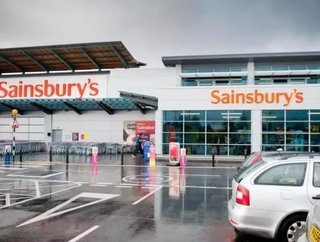 Follow @SamJermy and @SupplyChainD on Twitter.Paragon Software Systems, a leader in vehicle routing and scheduling optimisation solutions, has announced...
Follow @SamJermy and @SupplyChainD on Twitter.
Paragon Software Systems, a leader in vehicle routing and scheduling optimisation solutions, has announced several of its clients have been listed in the Carbon Disclosure Project (CDP) Report for striving to meet green supply chain goals using technology.
The CDP report lists global climate performance leaders that are using technology to tackle Greenhouse Gas (GHG) emissions and climate change objectives to drive sustainable economies. Two of Paragon's long-term clients made the list of leaders who demonstrate a superior approach to climate change, cited for decreasing their carbon footprint by reducing empty miles, utilising mode optimisation opportunities, loading trucks more fully and enhancing the efficiency of their transportation network.
William Salter, CEO and President of Paragon Software Systems, said: "Businesses around the world are realising the benefits of reducing environmental risk by optimising routes to lower fuel usage, reduce carbon emissions and decrease empty miles.
"We salute these CDP report A-list companies for striving to improve the environment by using our route optimisation and scheduling solutions to cut greenhouse gases and other emissions."
Most recently, industry analyst and Logistics Viewpoints columnist, Steve Banker, delved into the CDP report, focusing on food, beverage and retail companies, to analyse which businesses are using a transportation management system.
Two of Paragon's clients are listed in the report: J Sainsbury PLC and Morrisons Supermarkets. Morrisons has been using Paragon software for 30 years to maximise delivery performance to its stores. Sixteen Sainsbury's depots are using an Integrated Transport Management System, which integrates Paragon's planning optimization with telematics to dramatically enhance the accuracy and execution of each day's complex transport plans. The system has increased driver productivity by 8 percent, improved empty running by 12 percent, cut store turnaround times by 15 percent and increased on-time delivery levels by 17 percent.
Sainsbury's uses Paragon's Resource Manager to plan routes against individual driver shifts and available vehicle resources to ensure that each day's multi-shifted transport plans are realistic and achievable. They also use Paragon Fleet Controller to monitor the accurate execution of the delivery schedule. The benefits reported using Paragon include savings of 142,245 gallons of fuel across four sites, 3.1 million lb. C02 emissions reduction and 3.8 percent overall travel distance reduction.
Steve Banker said: "Nevertheless, if you are a company that publishes a sustainability report, and carbon reduction is one of your corporate goals, implementing a transportation management system will usually represent an easy win."
Paragon Software Systems, based in Dallas, Texas, is a leading provider of truck routing and scheduling software solutions. Paragon's advanced planning systems have been proven to cut transportation costs and improve efficiency across a wide range of distribution operation types and industry sectors. Paragon Software Systems, Inc. is a wholly owned subsidiary of Paragon Software Systems plc, the UK's number one provider of transportation routing and scheduling software. Paragon has over 3,300 systems installed at more than 1,000 client sites in 50 countries worldwide. For more information visit http://www.paragontruckrouting.com.