Sainsbury's unveils Chop Chop 1-hour delivery app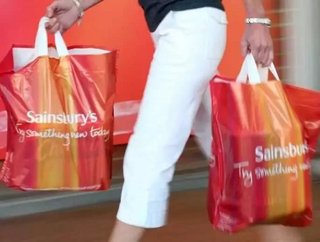 The UKs second-largest supermarket chain has started testing a new app which promises a one hour delivery service within a three kilometre radius of a s...
The UK's second-largest supermarket chain has started testing a new app which promises a one hour delivery service within a three kilometre radius of a store.
Sainsbury's has launched Chop Chop in the London borough of Wandsworth. Shoppers can order up to 20 items and pay £4.99 to have them delivered within the hour, using an app on Apple devices.
The service is similar to that available to Amazon Prime customers, who can choose from a range of 15,000 items to be delivered to them within an hour for £6.99, or for nothing with a choice of two-hour same-day slots.
The US e-commerce giant has also stepped into the groceries market with AmazonFresh, which places pressure on the likes of Sainsbury's to offer equally effective delivery services.
Its CEO Mike Coupe told analysts at Bernstein that the company sees potential for a rapid delivery service, and believes that it has the infrastructure around the country, with many large stores stocking big fresh food ranges, to cater for the demand.
Sainsbury's recently announced it has invested in high-tech liquid nitrogen delivery trucks, a move set to strengthen its supply chain capabilities ahead of what surely will place extra strain on its network.
But what does the 1-hour delivery promise mean for supply chain operations? FJ Miller, co-founder and chairman at Liefery, explains some of the implications: 
"If you ask consumers why they like the experience of online shopping, most people focus on the fact it's a fast way to browse, requiring minimal effort. Rarely is the delivery a key selling point – it is typically viewed as the least reliable part of the purchase process. The reality is people no longer want to wait up to a week to receive something they have purchased online, and Sainsbury's new one-hour delivery app is a direct response to this trend we're seeing in consumer demand, following in the footsteps of Amazon Prime.
"That kind of last mile offer is becoming a differentiator in the service experience and has to be managed with special care. While especially new last-mile logistics providers are focusing on and specialising in this service experience, it often remains a big challenge for retailers to change existing mindsets and supply chain processes. For example, Sainsbury's will have to ensure real-time product transparency (also at local outlets), very flexible picking and hand-over processes and the latest technology to make sure their deliveries run, not just on time, but as smoothly as possible. They may need to invest in tools that assist with every stage of the delivery, from order handover, to guarantee a real service experience."
Supply Chain Digital's June issue is now live. 
Follow @SupplyChainD and @MrNLon on Twitter.