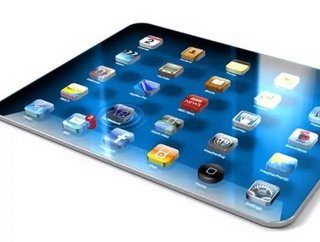 Click here to read this article and more in the magazine edition! 1. IBM acquires cloud operator Emptoris IBM announced a definitive agreement to acqui...
Click here to read this article and more in the magazine edition!
1. IBM acquires cloud operator Emptoris
IBM announced a definitive agreement to acquire Emptoris Inc., a provider of cloud and on-premise analytics software that brings more intelligence to procurement and supply chain operations with spend, supplier and contract management for Smarter Commerce.
Emptoris is based in Burlington, Mass. with offices in the U.S., U.K., France, Germany, Australia, India, Brazil and China, with more than 350 customers in 75 countries. Emptoris' global client base includes spans multiple industries including consumer products, financial services, healthcare, telecommunications, chemical/oil/gas, utilities, construction and industrial manufacturing.
The acquisition is the latest addition to IBM's Smarter Commerce initiative, launched in March 2011, which is aimed at helping companies respond to shifting customer buying patterns.
2. Supply Chain sources confirm iPad 3 production dates
According to unnamed supply chain sources cited in DigiTimes, Apple is planning on releasing the latest installment in its popular iPad series of tablets within the next two to three months.
Supply chain sources are confirming that production volume will be slightly under 10 million units during the first quarter of 2012, while an additional four to five million next-generation iPad tablets are projected to be produced during Q2.
While the iPad '3' news seems cut and dry, there are a growing number of conflicting reports surrounding Apple's plans. The Mac Observer has written several stories on the topic, which include iPad 3 screen resolution figures from 2048 x 1536, while others sources say a 7" screen with the current 1024 x 768 resolution is a possibility.
3. European rail execs meet over freight corridor
In the type of meeting that could have mimicked a scene from The Godfather, four CEOs of major European rail companies met in Berlin, tasked with working out details on international freight rail lines.
DB Schenker Rail (Germany), TX Logistik (Germany), SBB Cargo (Switzerland) and BLS Cargo (Switzerland) – presented their requirements for the development of the European rail freight transport corridors defined by the European Commission.
Under the impulse of the Community of European Railway and Infrastructure Companies (CER), the four companies agreed on a joint position which will be actively promoted to policymakers and national infrastructure managers.
4. Outsourcing continues to increase in China
There are certainly a number of risks when outsourcing to China, but that hasn't stopped a plethora of companies from making the rapidly growing nation a preferred outsourcing destination.
According to analyst firm Everest Group, China's business process outsourcing has nearly tripled since 2007, growing from $1.2 billion to $3.5 billion in 2010. Everest cites that 65 percent of that total is IT outsourcing services. That total and growth officially makes China a mature market for offshore IT outsourcing services.
5. RIM writes of $485M worth of overstocked inventory
Research In Motion, the manufacturer of the struggling BlackBerry phones and PlayBook tablets, is writing off much of its unsold inventory to help fight a slipping profit margin.
RIM is taking a pre-tax charge of $485 million off of its taxes to account for the slipping value of its PlayBook tablets, which recently saw its price drop from $500 to $200.
6. FedEx delivers two giant pandas to Scotland
The FedEx Panda Express landed in Edinburgh International Airport, transporting two giant pandas direct from China.
7. Afghanistan's first rail line nears completion
Freight rail operations in Afghanistan are expected to start soon after the first train made its journey from Hairatan to Mazar-i-Sharif.
8. Global healthcare BPO market to reach $330B by 2016
The global healthcare BPO market continues to grow over 20 percent each year, and will reach $330 billion in four years.
9. IKEA switches from timber to cardboard pallets
Eco-friendly pallet switch is also expected to pay financial dividends to IKEA, which is making the switch from wooden to corrugated cardboard pallets.