Checking the procurement pulse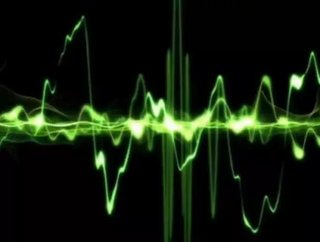 Science Warehouse has attended a series of events over the summer 2011 that have provided a pulse check on the procurement profession, across both the...
Science Warehouse has attended a series of events over the summer 2011 that have provided a pulse check on the procurement profession, across both the public and private sectors. The Conference on University Purchasing (COUP), Advanced Business Solutions' Connect Conference and eWorld Purchasing & Supply were attended by procurement and finance professionals across a range of industries. Despite this variety, a number of common themes and challenges facing each of the sectors emerged, Jonathan Betts, Science Warehouse, reports.
General economy
Economic uncertainty, volatility in investment and commodity markets, supply chain disruption and ongoing globalization shifts are all impacting growth and competitiveness for firms. At the same time, austerity measures mean public sector organizations are being challenged to deliver improved services with fewer resources and uncertain funding streams.
With all this uncertainty about, procurement has a fundamental and increasingly important role to play in delivering value and reducing risk. Procurement is increasingly in the spotlight and is being required to deliver not just one-off gains but sustained value year on year.
Driving growth
Historically, procurement has been viewed as all about cutting costs. Worse still, procurement itself has often been seen as a cost to be cut in times of crisis. In fact, procurement skills and resources are an innovative contributor to growth with better sourcing driving better products for the likes of Honda.
For markets where revenue growth is limited, innovative supply chain initiatives offer opportunities for differentiation and value generation. For many organizations, there are still significant opportunities to cut costs without harming the business through the simple stuff such as transactional efficiencies and spend control.
Untapped value
Interestingly, whilst many businesses have been through the cycle of analyzing their spend, putting a category management structure in place and then implemented spend management tools to control it, there are many organizations who have barely touched on indirect spend. No one can argue against a focus on directs, but with a third of all spend on average on indirect products and services (and carrying a disproportionate spend management overhead in many cases), it represents a significant source of untapped value.
SEE OTHER TOP PROCUREMENT STORIES IN THE SUPPLY CHAIN DIGITAL CONTENT NETWORK
Motorola's Six Sigma Journey: In pursuit of perfection
UK IT procurement could see changes
October's issue of Supply Chain Digital has gone live!
P2P adoption
There is a definite sense now that procurement technology is becoming mainstream. Customers are aware of the key attributes to look for in a solution – going beyond a shopping list of functional requirements for evidence of what has actually been delivered. They can look to earlier adopters for this evidence (usability, connectivity, speed of implementation, etc.) and on the back of this accelerate returns from their own implementations.
Value gap
Organizations will have different imperatives depending on where they are in the spend management journey. One thing that the experienced practitioners agree on is the need for high quality data as central to their P2P implementation.
The latter organizations have recognized the need for good data to overcome the 'P2P value gap – the difference between projected and actual value generated in a P2P project. In spend management, as in all other areas of business, knowledge is power. Knowledge is built up from information which in turn is dependent on data.
Click here to download Supply Chain Digital's iPad app!
Edited by Kevin Scarpati