Yusen Logistics to strengthen Chinese/German trade lane with new Shanghai appointment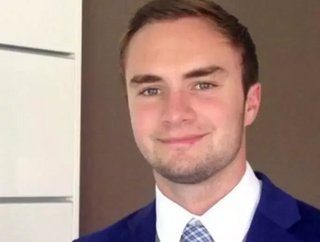 Follow @SamJermy and @SupplyChainD on Twitter.With a trade volume of over €145 billion, China is one of Germanys most important trading partners.In...
Follow @SamJermy and @SupplyChainD on Twitter.
With a trade volume of over €145 billion, China is one of Germany's most important trading partners.
In order to strengthen its Chinese/German trade-lane offer and in response to customer demand, Yusen Logistics Germany is sending a German team member to Shanghai to focus on further expanding trade-lane activity between both countries.
Marco Reichel will be joining the Yusen Shanghai sales team shortly and will focus initially on supporting German companies located in China, as well as being the contact point for Yusen Logistics Germany for solution design and further product development.
In Shanghai he will be part of a young, international team, focusing on developing trade relationships with their home countries. Supported by the Yusen China Business Development Team, this eliminates communication difficulties and enables clear understanding of local requirements, as well as faster response times for import and export solutions.
Mario Cavallucci, Managing Director Yusen Logistics Germany, said: "Yusen has been developing this trade lane in response to increasing demand for flexible shipping options, offering a full range of services to include LCL, FCL and Airfreight, as well as comprehensive added value services."
Yusen Logistics China operates a nationwide network with 26 branches, a highly trained workforce of over 1,260 employees and warehousing capacity of approx. 174,000m, including bonded and temperature controlled storage facilities.
With nationwide collections in both Germany and China, Yusen Logistics' extensive network gives access to all major inland destinations, with a range of domestic transportation services, providing integrated transport management solutions for customers' domestic and international transport needs in both countries.
As a global supply chain leader, Yusen Logistics provides full end-to-end service coverage including origin cargo management, ocean freight forwarding, air freight forwarding, reverse logistics, surface transportation and integrated supply chain solutions, ensuring the timely flow of raw materials, components and finished products regardless of where they are sourced as they move through the supply chain.
For more information, please visit: http://www.yusen-logistics.com/global/