Yodel unveils its plans to weather the Christmas rush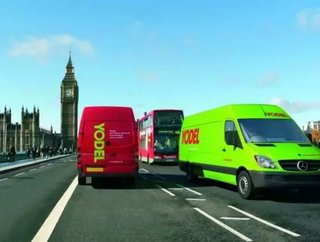 Follow @SamJermy and @SupplyChainD on Twitter.As retailers look forward to another busy festive period, parcel carrier Yodel has unveiled its plans to e...
Follow @SamJermy and @SupplyChainD on Twitter.
As retailers look forward to another busy festive period, parcel carrier Yodel has unveiled its plans to ensure the safe and timely delivery of online orders.
Preparations began in January with the appointment of a dedicated 'peak' planning team and the carrier has worked in partnership with its retail clients on their predicted volumes, to ensure that the correct resources are in place. It is forecast to handle 15 percent more parcels than the same period in 2013, and has invested heavily in its operation to meet demand.
The company, which has over 60 locations around the UK, has procured an additional 13 sites to handle this increase in parcel volume.
These include five standalone service centres, seven satellite sites to support existing service centres and a returns centre in the Midlands. Fixed canopies have also been created to extend site capacity.
Dick Stead, Executive Chairman of Yodel, said: "For our retail clients this vital season is known as the 'golden quarter' and we are fully prepared for parcel volumes to reach record levels. Our clients and their customers depend on us to deliver Christmas and we take that responsibility very seriously. 
"We've worked closely with retailers and sourced additional sites, vehicles and staff to manage the surge in parcel volumes and have contingency plans to ensure we are well placed to weather the British winter."
In addition a special control tower has been established at Yodel's central sorting facility in Wednesbury to oversee volume management, operational action and weather contingency.
On the road an additional 200 HGVs and 500 trailers have been sourced to carry out the trunking between clients' warehouses and Yodel's sort and service centres.
Operational hours have been extended at the company's three central sorting facilities, which include specialist handling for the high volumes of flower and wine deliveries forecasted for the Christmas period. Deliveries to homes and businesses will also be increased to seven days a week.
Yodel's existing workforce will be bolstered by an additional 5,000 workers across transport, sort, service centres and customer services.  Recruitment for the busy winter period began in September to ensure all new workers receive adequate training.
With winter comes the threat of snow and ice, so all operational sites have been equipped with rock salt, snow shovels, ice melt, de-icer and scrapers. The company also has invested in snow ploughs to ensure service yards are kept clear.
In the event of severe weather conditions, parcels will be date stamped and a controlled First In First Out (FIFO) process put into action to ensure that deliveries are made as soon as possible.
The additional 13 sites are located at Newbridge, East Kilbride, Preston, Selby, Sheffield, Cambridge, Borehamwood, New Cross, Newhaven, Bridgwater, Farnborough, Eastbourne and Tilehurst.
Yodel is the UK's leading independent parcel carrier, offering the widest range of service options. The company handles over 145 million parcels every year and has a relationship with 85 per cent of the UK's top retailers. Yodel is headquartered in Hatfield and has over 60 locations across the UK, including three central sorts and over 50 service centres.
Some further details about vacancies can be found at: careers.yodel.co.uk.