VIDEO: DHL beats traffic with first London helicopter service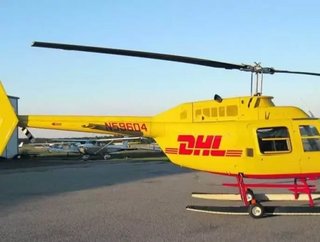 Follow @SamJermy and @SupplyChainD on Twitter.DHL Express, the worlds leading international express services provider, has launched Londons first ever s...
Follow @SamJermy and @SupplyChainD on Twitter.


DHL Express, the world's leading international express services provider, has launched London's first ever scheduled helicopter delivery service. 

Beating congestion, DHL's new helicopter service will significantly enhance the connection between key financial centres in the USA and the UK, in particular. It will guarantee next day delivery of urgent documents from New York, Boston and Chicago to London's financial district, reducing the transit time to just one day. 

With a daily flight connection from DHL's Heathrow Hub to the centre of London, the helicopter will bypass traffic and cut the journey time into Canary Wharf and the City of London by up to one hour. A DHL Express courier will meet the helicopter, providing final mile deliveries to financial services, consulting and legal businesses. 

Greater speed and reliability
John Pearson, CEO of DHL Express Europe said: "This new service from DHL Express offers even greater speed and reliability to our customers. For the financial and professional services sector in particular, time really is money, so we are always looking for innovative, more efficient ways to move our customers' shipments.
"With the first ever scheduled delivery service by helicopter in the UK market, we are demonstrating DHL's commitment to connect UK businesses to global markets and support them in their international trade activities."

The new service is the third helicopter to be introduced to the DHL aviation network, following successful launches of services in New York and Los Angeles.

The DHL helicopter, a Bell 206 Jet Ranger, is operated for DHL by Heli-Charter Ltd and can transport over 300 kg of letters and packages.
For more information, please visit: http://www.dhl.com/en/press/releases/releases_2015/express/dhl_beats_traffic_with_londons_first_express_helicopter_service.html