Torc Robotics to use AWS cloud for self-driving truck fleet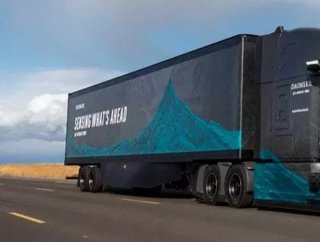 Torc Robotics forms partnership with AWS as its preferred cloud provider for its self-driving truck fleet...
o handle the scale and speed needed for data transfer, storage, and compute capacity, Torc Robotics has selected Amazon Web Services (AWS) as its preferred cloud provider in preparation to deploy its fleet of next-generation self-driving test trucks in New Mexico and Virginia.
"The race to develop self-driving vehicles generates massive volumes of data from many types of sensors. With AWS, Torc engineers have the speed, flexibility, and insights they need to design tests, run simulations at scale, and refine their experiments using a broad range of highly specialized compute instance types. By pairing Torc's industry-leading technology with AWS's reliability, security, and deep expertise in autonomous vehicle development, Torc is positioned to remain a leader and introduce the benefits of self-driving trucks to society," said Wendy Bauer, Director of Automotive Sales, AWS. 
Who are Torc Robotics?
Founded in 2005, Torc Robotics is an independent subsidiary of Daimler Truck AG. It is responsible for the commercialisation of Level four autonomous systems that will be offered to its trucking customers. 
What is Level four autonomy?
Defined by the Society of Automotive Engineers (SAE), level four autonomy means that a vehicle is capable of performing all driving functions under specified operating conditions.
The benefits of AWS's capabilities for Torc Robotics
Designed to provide rapid, secure data transfer, intelligent tiered storage, managed orchestration and analytics tools, and high-performance multi-core CPU and GPU compute, these capabilities will help Torc to rapidly scale its agile and cost efficient development platform, as well as accelerate its testing and commercialisation.
"Our next generation fleet of test trucks will help us rapidly grow our capabilities and accelerate the commercialization of Level 4 self-driving trucks. Our ability to handle the data involved must be able to keep up – whether it's for transfer, storage, or scaling our simulation capability. With AWS, we have a trusted solution that provides the computing scale, transfer speed, and security when we need it," added Michael Fleming,, CEO, Torc Robotics.
"We believe this relationship between Torc and AWS brings together two very strong teams and is another milestone on our road to Level 4 trucks. Daimler Trucks' goal is to enable safe deployment of self-driving trucks and shape the future of the trucking and logistics industry at large," concluded Dr. Peter Vaughan Schmidt, Head of Daimler Trucks' Autonomous Technology Group.
For more information on procurement, supply chain and logistics topics - please take a look at the latest edition of .