FedEx is Reshaping Last Mile with Autonomous Vehicles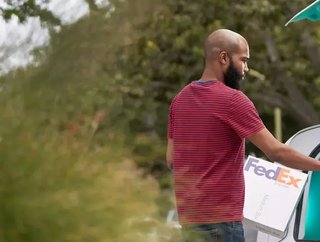 FedEx is expanding a trial of autonomous vehicles in its last-mile logistics process with partner Nuro, including multi-stop and appointment deliveries
FedEx is embarking on an expanded test of autonomous, driver-less delivery vehicles to develop its last-mile logistics. 
The US logistics firm piloted autonomous vehicles from Nuro in April this year, and the pair will now explore that further in a multi-year partnership. Cosimo Leipold, Nuro's head of partnerships, said the collaboration "will enable innovative, industry-first product offerings that will better everyday life and help make communities safer and greener". 
FedEx will explore a variety of on-road use cases for the autonomous fleet, including multi-stop and appointment-based deliveries, going beyond more traditional applications of the technology in single-route movement of goods from A-B. Exponential growth in ecommerce is spurring its broader experimentation in new autonomy solutions, Fed-Ex says, both in-warehouse and on-road. 
"FedEx was built on innovation, and it continues to be an integral part of our culture and business strategy," said Rebecca Yeung, Vice President, Advanced Technology and Innovation, FedEx Corporation. "We are excited to collaborate with an industry leader like Nuro as we continue to explore the use of autonomous technologies within our operations."
The changing role of couriers 
Unlike structured delivery networks, operating under long-term partnerships and contracts, agility is where couriers deliver true value - and their ability to deftly solve last-mile fulfilment has most acutely been felt during the pandemic. For the billions of people around the world forced to stay at home to protect themselves and their communities from the spreading COVID-19 virus, couriers have been a constant. They may have been the only knock at the door some people experienced for weeks or months at a time. 
But the last-mile has been uprooted by a boom in ecommerce, a shift that has been most apparent in the UK, US, China and Japan, according to the Global Parcel Delivery Market Insight Report 2021 by Apex Insight. These are markets with dominant economies and populations used to running their lives with a tap of a screen or double-click of a mouse. 
"Getting last mile delivery right has long been a challenge for retailers," says Kees Jacobs, Vice President, Consumer Goods and Retail at Capgemini. "In 2019, 97% of retail organisations felt their last-mile delivery models were not sustainable for full-scale implementation across all locations. Despite increasing demand from customers, companies were struggling to make the last mile profitable and efficient."
Jacobs says that the pandemic alleviated some of these stresses in the short term. With no other option, consumers were understanding and tolerant, if not entirely happy, with longer delivery times and less transparent tracking. "But, as extremely high delivery demand continues to be normal, customers will expect brands to contract their delivery times," he adds. 
Last mile's role in ESG
Demand and volume weren't the only things that have changed during the pandemic - businesses looked closer to home and as a result became more sustainable. Bricks and mortar stores were transformed from mini-showrooms to quasi-fulfilment centres. Online retailers and other businesses sought local solutions to ship more faster. In densely populated London, UK alone, Accenture found that delivery van emissions dropped by 17%, while Chicago, USA and Sydney, Australia saw similar emissions savings.