Woolworths to build AUD$184mn Heathwood Distribution Centre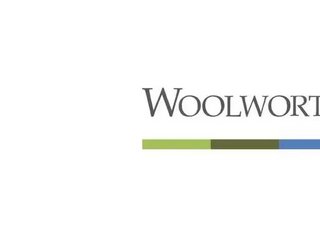 Woolworths Group announces plans to build an AUD$184mn Heathwood Distribution Centre...
Primary Connect - Woolworth Group's supply chain arm - has begun building works on its new AUD$184mn Heathwood Distribution Centre (DC) in Southeast Queensland.
"We're proud to be investing in our Queensland supply chain network for the benefit of our customers and store teams. This development will help us deliver better service and fresher food to our stores, take trucks off Brisbane's roads, and create exciting new career opportunities for Queenslanders. The extra delivery capacity enabled through the Heathwood DC will be key to supporting our continued growth in Queensland for many years to come," commented Dale Acton, Primary Connect General Manager for Queensland, Woolworths Group.
Heathwood Distribution Centre (DC)
Woolworth new DC will be a 42,000 square meter, temperature controlled facility to enable fresher, faster and more efficient deliveries of its 4,000 frozen and chilled products to more than 260 stores in Queensland and Northern New South Wales.
The DC is set to open in the first half of 2022. It will be co-located with Woolworths' meat supplier's production facility (Hilton Foods Australia), taking up to 390 truck movements off Brisbane roads each week by consolidating delivery loads to stores.
"Over the next five years we plan to inject a total of $500 million into the Queensland economy across our store network and supply chain, e-commerce and shopping centre developments — creating more than 5,000 new jobs," added Acton.
The DC is being built by Vaughan Constructions, creating around 200 Queensland jobs in construction, and at full capacity more than two million cartons a week will be moved through the DC.
Woolworths Group has also set ambitions to achieve a Five Star Green Star rating at the Heathwood DC from the Green Building Council of Australia.
"In these uncertain times, we need major job-creating projects that will create certainty in job opportunities and economic growth. That's what the Heathwood Distribution Centre will bring to Brisbane by securing around 200 jobs during construction and sustaining around 300 jobs after. Working alongside Hilton Foods Australia, this new facility will help boost consumer confidence while positioning Brisbane as the hub for a local, reliable food supply chain for Queensland," said Adrian Schrinner, Lord Mayor of Brisbane.
For more information on procurement, supply chain and logistics topics - please take a look at the latest edition of .