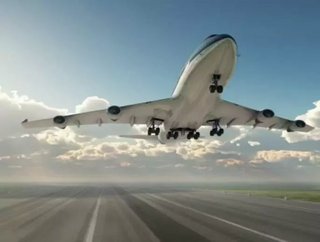 Written by: A. Selway Ryan 10.) Paris-Charles de Gaulle Airport, France De Gaulle offers a toe-hold onto the European continent for clients as divers...
Written by:  A. Selway Ryan
10.) Paris-Charles de Gaulle Airport, France
De Gaulle offers a toe-hold onto the European continent for clients as diverse as the UPS, DHL, and the Post Office. With a freight volume of 2.28 million tons in 2008, CDG has reported a 30% share of air freight in terms of the value of French exports.  The airport has also seen impressive growth in express freight in recent years—FedEx most notably has established its second global hub at the site.  In addition to international companies taking advantage of the hub, The French Post Office and its subsidiaries take advantage of a 14,000 m² perishable facility, which can handle more than 300,000 tons of perishable goods including fine cheeses, chocolates, and bricks of pate a year. Impressive, non?
9.) Worldport, Louisville International Airport, US
The name Worldport should give you some indication of the high volume this Kentucky hub deals in.  With a freight volume of 1.97 millions tons in 2008, it stands as the one of the highest volume cargo hubs in the United States. Its status on the world cargo league table is largely due to the presence of one major package delivery giant, United Parcel Service (UPS).  UPS's growth at the airport is astounding—the $1 billion Worldport will given another $1 billion upgrade to increase sorting capacity at Worldport by 37% to 416,000 packages an hour by mid 2010.
8.) Dubai Cargo Gateway, Dubai International Airport, UAE
With a freight volume of 1.82 million tons handled in 2008, the Dubai Cargo Gateway has established itself as a key stop-off location for airfreight being transferred between the Far East and Europe. With its mega cargo terminal, the DCG is projected to handle 2.7 million tons of cargo a year. The 43,699 m² site includes automated handling systems and real-time tracking of cargo and  is dedicated to local carrier Emirates Sky Cargo.
7.) Ted Stevens Anchorage International Airport, Alaska, US
Whether you need to get your freight to the great white north or you're just passing through, the Ted Stevens Anchorage International Airport provides. With 2.36 million tons of freight handled in 2008 alone, it stands as strategic hub for cargo being transferred between North America and the Far East. It is one of the main hubs for US-based carrier Polar Air Cargo, as well as FedEx and UPS.  Notably, the airport claims to be the most liberalized in the country as of 2004 when a law was passed that allowed air cargo to or from a foreign country to be transferred to another airline in Alaska without being considered to have broken its international journey.
6.) Narita International Airport, Japan
As the busiest airfreight hub in Japan handling 2.1 million tons in 2008, Narita International Airport serves as a major connecting point for cargo traffic between Asia and the Americas.  It is located in the eastern portion of the Greater Tokyo area and is the main international headquarters for Japan Airlines and All Nippon Airlines.  The wide variety of airfreight facilities, from common import warehouse, maintenance area, agents building to  temperature-controlled amenities, have attracted various international airfreight operators, including the likes of FedEx, Lufthansa Cargo, Singapore Airlines Cargo, and UPS.
Check back with us tomorrow to see who made the top five!