Three core trends impacting UK supply chain skills in 2014, by BiS Henderson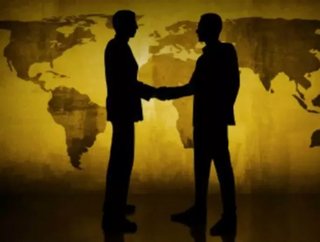 Written by Andy Kaye (pictured), CEO of management recruitment company, BiS Henderson The British economy is bouncing back. In January, the Internatio...
Written by Andy Kaye (pictured), CEO of management recruitment company, BiS Henderson 
The British economy is bouncing back. In January, the International Monetary Fund (IMF) revised upwards its projections for UK GDP to 2.4 percent growth this year, retail sales in December were reported by the Office for National Statistics to be up 5.3% on a year ago, and the CBI's quarterly Industrial Trends Survey for the three months to January 2014 showed growth in new manufacturing orders was the strongest since April 2011. With encouraging signs of a resurgence in Britain's economic activity, what are the expectations for supply chain careers in the coming year?
Unemployment across the UK economy is falling. Figures released in January indicate unemployment fell to 7.1 percent – the largest drop since autumn 1997. Such influences as a pick-up in demand for manufactured goods and a rise in retail sales, coupled with a tightening labour market, will undoubtedly result in greater competition for the best talent.
For those supply chain professionals with the right experience and skill set, the prospect of a rewarding career move are excellent. But there are provisos. The expectations of retail and manufacturing organisations are high and the demands of the job have changed significantly over the last five years. Although economic activity may have been subdued over this period, the world has moved on and several trends have influenced and impacted the very nature of the job and the skills required.
Globalisation takes a new spin
The sourcing of goods from distant locations was a trend well underway before the economic crisis of 2008, but in hard times the sophistication of supply chains increased as organisations sought to analyse the true costs of landed goods and the cost to serve. Complex supply networks are now deployed to offset inventory risk, balancing low production costs of far away places with short-lead time replenishment from factories closer to market. In the fashion sector an initial order may be made in the Far East and then supplemented by more local sources if sales demand.
Consolidation of consignments in distant locations is another trend gathering pace – so that containers can be received more frequently with smaller quantities of products across a whole stock range. Managing these processes and being up-to-speed on local laws, terms and conditions and customs are now all part of the mix for supply chain professionals.
E-commerce and international retail expansion
In the last few years there has been an explosive expansion of e-commerce activity, fed by consumer expectations of value and service. Tablets and mobile devices are driving retail sales and empowering the consumer through access to fast market information on the move. Omni-channel retailing has become the competitive differentiator between brands – who can deliver the best offering, fastest, and to where the customer wants it? The order profiles for distribution are now very different to those of traditional retail models – far more complex and challenging – leading to the wide adoption of automated warehouse technology. In addition, within this equation the fast and efficient processing of returns is now a crucial element in maintaining profitability.
Adding to the challenges of this seismic shift in retailing is the expansion of retail brands into overseas markets. Retail supply networks are now long and complex.
A broader skill set
Ten years ago the remit of a UK based supply chain director was broadly UK centric. Now in 2014 that person will be increasingly asked to understand and manage global supply networks that are hugely complex in nature – meaning they must know how to manage suppliers, production facilities and freight movements across a multitude of countries and time-zones. This requires skills in understanding and managing different types of individual contracts, getting to grips with working practices across borders and ensuring compliance across a multitude of issues, many of which are increasingly CSR related.
Recent tragic incidents like the Rana Plaza disaster in Bangladesh have placed increasing pressures on global brands to ensure their supply chains comply with corporate policies on the treatment and safety of those who work within their supply chains – right down through multiple tiers. Also, the coming into force of the US's Dodd-Frank Act and the need for compliance on 'Conflict minerals' is an example of tightening regulatory requirements that are sure to be embraced by EU law makers in the near future. These are all issues with which supply chain directors now need to be fully conversant.
The supply chain professional looking to free themselves from the short-term contracts that were common in the lean years will be well positioned to take advantage of an enlivened jobs market in 2014. There is a very real shortage of supply chain professionals in the UK and there is not enough talent to go around, and this is beginning to be reflected in the salaries awarded. At the General Manager level salaries have risen over the last 18 months from £65,000/£85,000 pa to £100,000/£120,000 pa.
Skills will be in great demand in 2014. Those with skills in Sales & Operations Planning will be particularly sought after, and if those problem solving abilities are combined with experience in deploying and managing sophisticated automated warehousing technology, then they will be keenly pursued by leading businesses seeking to take advantage of an economic recovery that is fast gathering pace.
About the author 
Andy Kaye is CEO of management recruitment company, BiS Henderson, and founder of The NOVUS Trust Logistics and Supply Chain BSc degree course.