There Will Be Blood - On the Supply Chain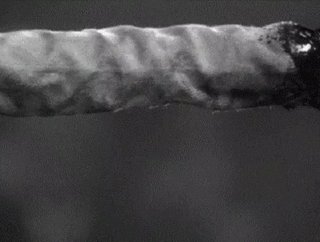 Click here to read this article in the magazine edition! Contributor:Peter Boyd, COO, Carbon War Room Fuel price increases, passed on by the ship owner...
Click here to read this article in the magazine edition!
Contributor: Peter Boyd, COO, Carbon War Room
Fuel price increases, passed on by the ship owners through surcharges or increased operating costs, have laid waste to transport budgets, at the same time as media, consumers, shareholders and regulators apply pressure on organizations to measure and lower their carbon emissions. This combination has forced companies to look for steps to become more fuel-efficient.
There is already plenty of work going on to reduce emissions in the shipping industry, which annually emits more than a billion tons of CO2. The UN's International Maritime Organization (IMO) has put significant time into developing methodologies to improve vessel efficiency. Meanwhile, high-profile companies including Coca-Cola, Nike and Wal-Mart, have joined container lines to create a container-specific index, under the banner of the Clean Cargo Working Group (CCWG).
Creative approaches from supply chain managers can lead to an increase in fuel efficiency and an increase in shipment density. Ships can also be designed more efficiently, with better hull shapes, built-in speed reductions and waste heat recovery systems, while many fuel-saving technologies can be retrofitted: air lubrication systems, hull coatings, propeller 'Boss Cap Fins' can be installed, advanced propeller and thrusters introduced, and there are a multitude of alternative power arrangements, including LNG, fuel cells, hybrid, solar and even wind power systems. New fuel additives, catalysts, engine lubricants and biofuels have been developed, while advanced hull coatings can reduce friction between the ship and the waves.
Why are these measures not being taken up more readily, when they would cut fuel bills and reduce carbon emissions?
One reason is – until recently – bunker fuel, the heavy fuel oil used to power ships, has been cheap and plentiful. While ships consume large amounts of fuel, a ship laden with cargo is extremely profitable so methods to reduce fuel costs by a few percentage points will be easily missed. 
Furthermore, the industry is divided into owners and owner-operators. There is little incentive for owners to make large-scale investments to improve the efficiency of their ships, when the shipper/charterer of the vessel will benefit from the savings.
Carbon War Room has identified two solutions: Firstly, to give supply chain managers and vessel users access to vessel efficiency data, so that decisions in vessel use can be made with fuel efficiency in mind. Secondly, to encourage efficiency to be factored into contracts between charterers and owners/operators, and between operators and ports, to encourage investment in money-saving efficiency technologies.  
There is appetite across the globe in shipping for a revolution in the way efficiency data is used, clean technologies and measures are financed and the way that contracts are written-up. Carbon War Room is working with the world's largest ports, shippers and charterers to trigger a market shift. For businesses that depend on shipping for their trade, this is a great opportunity to exploit the supply chain efficiencies latent in maritime.