Too much ESG measuring, not enough action, says Vizibl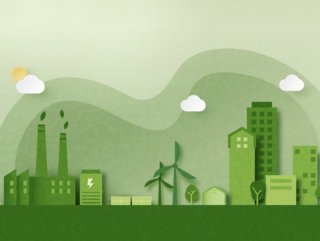 Vizible CEO Mark Perera says businesses are becoming better at measuring their ESG impact but asks "what are they actually doing about it?" Not enough, he adds.
Vizibl Co-Founder and CEO Mark Perera says there's too much ESG measuring but insufficient meaningful action on environmental, social and governance issues
Too many businesses are focused on measuring sustainability and are not following through with meaningful action, a leading supplier collaboration figure says.

Mark Perera is CEO and Co-Founder of Vizibl, a leading supplier collaboration and innovation platform. Perera feels there has been a lack of real progress on sustainability.

"There are still too many cases of companies following lagging metrics rather than leading ones," he says. He stresses that this "should not be laid at the door of procurement alone" because procurement has ongoing supply chain problems to deal with, including inflation, the post-pandemic hangover and war in Ukraine.

"Ways to reduce scope 3 emissions in the value chain have once again had to take a back seat," he adds.
Perera continues: "Businesses are becoming better at measuring their impact but what are they actually doing about it? Significant progress has been made in a few areas, but in many cases, the answer remains that we aren't doing enough."
He adds that, although Russia's invasion of Ukraine has stymied collaboration between nations and has stalled many East-to-West supply chains, there "has never been a more important time for ESG goals to be at the top of the corporate agenda". Procurement, he adds, has "a unique opportunity to lead the way".
Water security needs to be C-suite priority

As well as reducing greenhouse gas emissions, Perera says water security needs more attention from business leaders. The UN predicts a 40% global shortfall in water supply by 2030 if current consumption and production patterns fail to change.
He says: "Water is an essential resource for many companies, especially those that have manufacturing in their direct or indirect operations. As we move through the 2020s, it's essential CPOs prioritise sustainable water usage throughout their operations."

Perera also believes CPOs ought to have "a robust methodology" for reporting on human rights in their supplier base.
"Businesses can find themselves involved in lawsuits, suffer reputational harm, and miss out on opportunities and investments if they fail to properly care for the people who keep them in business," he says. And modern slavery cases have risen significantly in recent years, most of which took place in private-sector supply chains."
Perera also warns that sustainable sourcing faces a supply-demand problem: demand for greener versions of materials such as steel and aluminium is high, but demand can't keep pace. He says this lack of supply will drive up the price of recycled alternatives and make it likelier companies will revert to sourcing traditional materials.
"The most mature procurement organisations will need to harness the power of supplier collaboration and open innovation to transform unsustainable categories into brand-new opportunities for both their own business and the wider market," he says