Tesco investigated by supermarket regulator over supplier conduct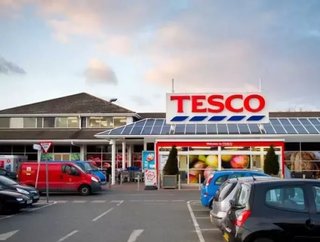 Follow @SamJermy and @SupplyChainD on Twitter.Britain's grocery industry watchdog has opened an investigation into Tesco's relations with its su...
Follow @SamJermy and @SupplyChainD on Twitter.
Britain's grocery industry watchdog has opened an investigation into Tesco's relations with its suppliers, dealing a further blow to the battered reputation of the country's biggest supermarket.
The Groceries Code Adjudicator (GCA) Christine Tacon said she had formed "a reasonable suspicion" that Tesco had breached the industry's code of practice and there was evidence the breaches "were not isolated incidents, each involving a number of suppliers and significant sums of money".
The GCA is being given powers to fine supermarkets but these will not be in force in time to affect the Tesco investigation.
Any sanctions on Tesco would be limited to legally binding recommendations regarding its future behaviour or "name and shame" measures, such as forcing it to publish apologies in British media.
The probe, the first since the watchdog was established in 2013, comes on top of those by Britain's Serious Fraud Office and the Financial Reporting Council in the wake of Tesco's £263 million ($400 million) profit over-statement last year.
Dr Mark Johnson is Associate Professor of Operations Management at Warwick Business School and a supply chain researcher. He said: "The GCA's regulations should go a long way to ensuring that practices in the supply chain become more equitable. However, the regulation is only recent and Tesco cannot be fined, only investigated. I will be fascinated to see if Tesco can learn to deal with their supply base fairly after years of inequality and adversarial behaviour. After all, can you teach an old dog new tricks?
"With Tesco suffering in the battle with the discounters Aldi and Lidl, and the cost of running a retail operation now so super-efficient, where can a firm that requires profit go? The option is, unfortunately, to the supply chain where they can seek price reductions for increased profit, receive payments for favourable shelf position or indirectly influence profit by improving their liquidity by delaying payments.
"But at the root of all of this it is not just Tesco. It's the shareholders who require dividends and the customers who want low prices. Caught in this crossfire are the suppliers who, in many cases, are not powerful enough to fight back."
Legislation to give the GCA powers to fine supermarkets up to one percent of their annual UK turnover is currently before lawmakers and the government expects its proposals to become law before the general election in May.
However, these proposed financial penalties will not be retrospective and so will not apply to the GCA's probe of Tesco which covers the period from June 2013 until this month.
Tacon's probe, expected to last up to nine months, will examine the existence and extent of practices at Tesco which resulted in delayed payments to suppliers. Her inquiry will also look into payments made by suppliers to secure more prominent places on shelves for goods not on promotion.
Dave Lewis, who became Tesco CEO last September, has announced plans to cut costs and sell assets to tackle the crisis he inherited at Britain's biggest retailer.
Under Lewis, Tesco has acted to strengthen compliance and is changing the way it works with suppliers.
Having discussed the practices with Tesco, Tacon now needs more information from suppliers to determine what further action to take. She called for evidence to be submitted by April 3.
"We will continue to cooperate fully with the GCA as she carries out her investigation and welcome the opportunity for our suppliers to provide direct feedback," Tesco said.
Shore Capital analyst Clive Black, said: "The GCA probe ... feels very much like self-justification by an organisation that has talked much but not actually done anything of note in practical terms."