Tesco admits to labour abuse in India garment supply chain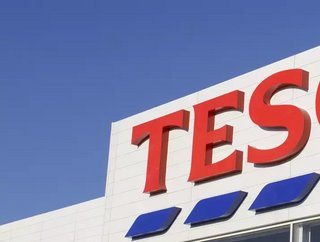 Tesco has found labour abuse in its India garment supply chain in Tamil Nadu, admitting to several "critical issues".
Tesco has admitted to finding labour abuse in its India garment supply chain after evidence was released of forced labour of migrant women in cotton spinning mills located across Tamil Nadu. 
In an investigation carried out by the non-governmental organisations Somo and Arisa, evidence was found of multiple labour abuse cases and "critical issues". These involved verbal intimidation over wages and benefits to deception, threats towards female workers, an abusive working environment and living conditions, and excessive overtime. 
One worker who spoke to the researchers said: "We do not get proper sleep. We always have to work. We often have to work two shifts and sometimes even three shifts. This makes us feel tired and drowsy. But we cannot take any rest." Another worker added that they were spending "most of their life with the [cotton-spinning] machines" and had "absolutely no contact with the outside world". 
The women said they felt "unsafe" and that they were often the subject of sexual harassment both in the factories they work at and in their living accommodation. A large number of workers were forced to live in "overcrowded and unhygienic hostels", which were long distances away from their families and had no paid leave. They also reported that their freedom was severely limited, as they were made to stay in their accommodation when not working and were monitored very closely. 
A spokesperson for Tesco said: "We take allegations of human rights abuses in our supply chain extremely seriously. While not a direct customer of this mill, we recognise our responsibility to everyone in our supply chain and are working alongside other brands and with Somo to investigate and ensure improvements are made".
The cotton mills of Tamil Nadu 
The cotton-spinning mills in Tamil Nadu produce raw materials, namely cotton, for India's export garment sector, and have been associated with human rights abuse in the past. In 2018, the Guardian conducted an investigation into Hugo Boss and found that the company had held female workers captive, also stopping them from leaving their accommodation and factories which had connections to its organisation in Tamil Nadu. 
In addition, the 2018 investigation found that companies like Sainsbury's were also either directly or indirectly linked to the Tamil Nadu cotton mills investigated. However, Sainsbury's defended its actions, saying that it had "no relationship with the mills mentioned in the report", describing the investigation as "misleading". A Sainsbury's spokesperson said: "All of our suppliers are expected to meet our high ethical sourcing standards. They are regularly required to demonstrate this and we work closely with our suppliers to address any concerns".