Stena Line to Double Freight Capacity Post-Brexit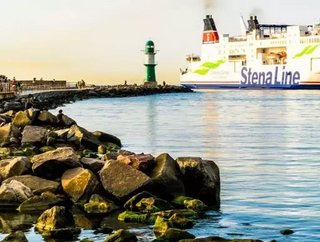 Stena Line's will be doubling their freight capacity after Brexit by adding an additional freight-only vessel on their Ireland-France Route...
has announced it is doubling up its capacity ahead of Brexit by adding an additional freight-only vessel to its Rosslare to Cherbourg route from 4th January 2021. Due to the expected bottlenecks that will occur between the UK and the EU beginning next month, having an option for good to bypass this appears good supply chain management.
Meeting increased demand
The Stena Foreteller will join the Stena Horizon which already operates on the Ireland to France route, doubling the freight capacity as well as the frequency of sailings between Ireland and the Continent. The Rosslare to Cherbourg service is an increasingly important freight link between Ireland and the wider European continent. Stena Foreteller will provide an additional 3,000 lane metres of freight capacity per trip and can accommodate a mix of accompanied and unaccompanied traffic with onboard facilities for up to 12 freight drivers.
Niclas Mårtensson, CEO Stena Line said: "We have been listening carefully to feedback from our customers, and it has become clear that there is demand for increased frequency on the Rosslare-Cherbourg service, the shortest direct crossing between Ireland and France.
Stena Line is the largest ferry operator on the Irish Sea
Seaports and ferry terminal operators are expecting huge logistical challenges in January
With 37 vessels on 18 routes, Stena Line is a key player in the European logistics network
"One of Stena Line's key strengths is our ability to utilise our fleet and be flexible and responsive to market opportunities and changes. On the Irish Sea, we are very well positioned to cover the requirements of the freight and logistics sector with a choice of six routes serving Britain and Europe via landbridge or our direct crossings to France." 
"Now with 12 weekly crossings connecting Rosslare and Cherbourg and up to 240 sailings per week throughout the Irish Sea region, we offer transport organisations and their customers the flexibility, availability and reliability required to get their goods to market in the most convenient way."
Brexit preparations commence
The news comes fresh off the heels of news the HAROPA Ports, which is a collection of seaport entities along Normandy and into Paris, is strengthening their operations and have successfully carried out dry-run border checks in anticipation of the changing trade relationship between Great Britain and places such as France.
Glenn Carr, General Manager, Rosslare Europort said: "We warmly welcome Stena Line's decision to double Rosslare to Cherbourg services from the beginning of 2021. It reflects the strength of the partnership between Rosslare Europort and Stena Line in providing shipping solutions to Irish industry, and the commitment of Stena Line reinforces our ambitious commitments to continue the development of port facilities, infrastructure and technology under the Strategic Plan and Masterplan for the port. Rosslare Europort is now firmly Ireland's Gateway to Europe and a central strategic link connecting the country and the European continent."
Stena Line is the largest ferry operator on the Irish Sea, in total operating 37 vessels and 18 routes in Northern Europe, making it an important part of the European logistics network and develops new intermodal freight solutions by combining transport by rail, road and sea.