Slow delivery equals slow death in ecommerce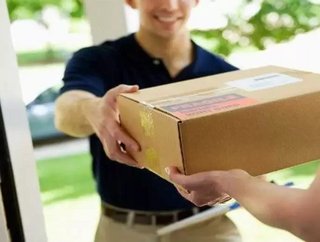 Follow @SamJermy and @SupplyChainD on Twitter. Its 2005: Amazon launches Prime, which offers unlimited two-day delivery for an annual fee. They have...
Follow @SamJermy and @SupplyChainD on Twitter.
It's 2005: Amazon launches Prime, which offers unlimited two-day delivery for an annual fee. They have a 10 percent ecommerce market share, and 70 percent of their sales are from books, movies, and music—not exactly threatening to the brick and mortar set. Analysts are highly skeptical about the big investment required and, for many years, competitors do little in response. Now fast forward to 2013: Amazon's sales in other categories have taken off—media only accounts for 33 percent of sales—and it does more business than its 15 largest competitors combined.
Many experts point to fast shipping as the central factor in Amazon's rapid ascent. Amazon initially was notoriously tight-lipped about Prime, but starting about 2011, they began to make public comments, and analysts started piecing together the picture. Unsurprisingly, many retailers quickly put in place a "fast delivery" option. Walmart launched nationwide "buy online, pickup in store," where the consumer sees store inventory, places an order, and can pick it up in about an hour (today, 80 percent of Amazon's top 15 competitors offer this service). And in May of this year, Walmart announced ShippingPass, which promises unlimited three-day shipping. Meanwhile, Amazon has taken fast delivery to a new level, launching same-day delivery in 2013. A pitiful few of its competitors responded, with only Macy's and Target committing to same-day delivery. Once again, retailers' slow response sets Amazon up to capture more of the future market.
The good news for retailers is that there are only a few things they need to do to offer same-day delivery.
RELATED READS: Amazon CEO Jeff Bezos $7 billion richer; company now worth more than Walmart
Focus on AM/PM service

eBay and Postmates were among the first to offer same-day delivery, in the form of on-demand (i.e., within an hour or two), and in doing so set most consumers' initial expectation. On-demand requires significant investment, since passing along the actual cost greatly impacts adoption—it is expensive to offer, and thus typically subsidised—and the fulfillment process is extremely demanding. It is unsurprising, then, that most retailers have not rolled out programs of their own. In fact, eBay recently decided that its estimated $150 million investment wasn't working out, and shut down service.
Amazon offers both on-demand and AM/PM service (i.e., order in the morning and get it by that evening), but is driving consumers to the latter by making it $5.99 on orders under $35, and free on orders over. With this, Amazon will shape consumer expectation around fast delivery. But other retailers need not be frightened: AM/PM is low cost—it can be comparable to discounted UPS Ground—and its fulfillment process is far less demanding on store operations.
Work with the Local Delivery and Courier Industry
Both Target and Google use the local delivery and courier industry to perform their same-day deliveries, and both are essentially providing AM/PM service. The other types of same-day providers—for instance Postmates and Uber (which is rumored to launch service shortly)—don't yet offer this service and are extremely unlikely to do so, since it requires separate pickup and delivery cycles and sorting facilities to consolidate orders into efficient routes. Indeed, couriers are currently the only option for retailers that want to offer AM/PM service.
The drawback of working with couriers is that a shipper needs to work with a different one in every market. Many shippers get around this problem by working with a managed transportation services (MTS) provider that specializes in local delivery, such as the publicly traded RR Donnelley and XPO Logistics. This approach, however, pushes them further from the customer, making it difficult to control quality and often rules out the possibility of getting real-time visibility, which consumers have come to expect.
Leverage Technology to Control the Customer Experience
A growing trend among shippers working with couriers is to use technology to control the customer experience and gain visibility. Until recently, shippers had two choices: develop software in-house (the Amazon approach) or heavily customize existing transportation or fleet management software (the Staples approach). Over the past few years, several software specialists have emerged, providing shippers everything they need to roll out and manage same-day delivery. Capabilities such as a pre-integrated courier network, giving consumers the ability to subscribe to delivery notifications, and alerts for operations personnel to identify issues have been battle tested by shippers with national courier networks such as the restaurant distributor Edward Don & Company.
The key to same-day delivery is having inventory visibility at the store level and, therefore a "buy online, pickup in store" option. Unfortunately, it appears that many retailers will again take years to react to the new bar Amazon has set for fast delivery (only 33 percent of the top 100 retailers offer "buy online, pickup in store"). Looking at the dominant position Amazon achieved over them last time around, its competitors are risking a slow death.