Accenture insight into last-mile logistics & ecommerce boom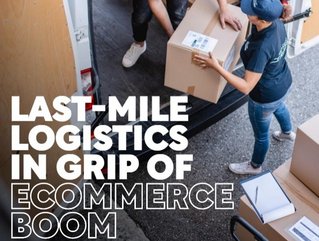 The global move towards net-zero carbon emissions is also leaving freight companies trying to achieve the seemingly impossible: increasing delivery levels in a sustainable way.
Accenture's Sarah Banks on why the rise of ecommerce & omnichannel retail is placing last-mile logistics under pressure to handle greater loads sustainably
With so many moving parts, last-mile logistics has always been the most expensive and problematic part of the supply chain, but, following the meteoric rise of ecommerce during repeated lockdowns, the pressure on last mile has never been greater.
The global move towards net-zero carbon emissions is also leaving freight companies trying to achieve the seemingly impossible: increasing delivery levels in a sustainable way.
To throw light on some of the challenges that last mile operators are facing, we spoke to two people who know the industry inside out:
Sarah Banks (SB) is global freight and logistics lead at Accenture and has spent 25 years in the logistics industry.
Vincent Fletcher (VF), meanwhile, is CEO of CartonCloud, whose software allows logistics SMEs to compete against major players in the industry.
How has is ecommerce changing last-mile logistics?
SB: The biggest impact on last-mile has been the volume. The entire last-mile ecosystem – including post and parcel organisations, retailers, delivery companies, governments and consumers – needs to respond to the permanent shift in the overall volume increase. Companies are looking for ways to create sustainable last mile delivery options that are more efficient, less expensive and more eco-friendly.
VF: Pre-pandemic, anything faster than four-day delivery was seen as exceptional but today, consumers have come to expect delivery overnight. Not only do customers want items faster, but they expect real-time tracking and reporting, as well as flexible options in ordering and delivery.
For last-mile providers, providing tracking data to customers is now paramount. Having instant access to orders, transit tracking and incoming goods means companies can plan ahead and move goods between transport, warehouse, or cross-docking services with speed and accuracy.
How is last-mile logistics meeting ecommerce goals?
SB: Companies are looking to expand the use of different delivery models. For example, retailers and omnichannel fulfilment, where they use their stores to place inventory closer to customers than ever before.
As more items come from market-based inventory, there will be opportunities for shippers to create new experiences around local fulfilment for consumers.
VF: Logistics companies have to meet higher order quantities, while coping with rising operation costs and workforce shortages.
For many, this means optimising operations. Cloud-based management software gives businesses eyes across their processes. Accuracy is so important. It means no lost stock, better use of resources, and fewer returns.
Logistics companies are also increasing operating times and putting more effort into what to do when a parcel can't be delivered – such as pick-up points.
Not all companies are coping, though. Some are trying to operate the same way they always have. We're seeing a push from partnering businesses for more companies to bring operations online.
What impact is net zero having on last-mile operations?
SB: Overall, supply chains generate around 60% of all carbon emissions globally – making them a key element in the fight against climate change.
Looking specifically at last mile, an economic model created by Accenture and Frontier Economics, it shows that, by 2025, local fulfilment centres could reduce last-mile emissions by up to 26% in Chicago, London and Sydney. That's because the closer inventory gets to the consumer, the more opportunity for alternative last-mile delivery modes – such as electric vehicle, bicycle, or even pedestrian.
VF: We surveyed our customer base in Q4 2021 and many of them recognised the need to do something about emissions, but said the next step was taking action.
It's not just about net zero, either. The soaring price of petrol has driven many operators to explore ways to reduce fuel consumption. When fuel goes up by as much as 50%, companies can't pass all that extra cost on to customers, so they're more willing to make hard decisions to create efficiencies in their operations.
What role will drones & robots play in last-mile logistics?
SB: The extent of their usage will be dependent on other enabling mechanisms, such as regulatory approvals, customer preferences and last-mile infrastructure availability, including localised inventory availability and sortation centres.
Companies need to understand how such delivery models can address demand. With demand projections remaining high for last-mile delivery, drones and robots will likely play only a small part, but can work well alongside the more-traditional delivery modes.
VF: I believe drones will have a place for certain deliveries – particularly for lightweight, high-value goods. They could play a viable role in quickly delivering small tools or parts that are critical for businesses, for example. However, the idea that drones will be delivering coffees is just a publicity stunt.
Driverless vehicles could also be used for heavy items or routine deliveries, something already being trialled in the industry. They have the potential to have a big impact by allowing operators to become a lot more efficient.
A single person will be able to focus on making the right drop, ensuring stock is sorted correctly, and taking care of customer communication and relations, while the driverless vehicle is there to support their operations.
Are there more-sustainable alternatives to last mile?
SB: Companies are considering options to drive sustainable value and impact, including:
Route optimisation technology to reduce CO2
Capturing customer delivery preferences, leading to more sustainable deliveries.
Expansion of delivery modes (cargo bikes, lockers, localised inventory)
VF: Today, instead of doing one delivery to a single store, freight companies might be doing 10 deliveries to individuals; this means more fuel usage.
More than ever, last-mile operators need to find efficiencies to allow them to take on more business with the resources they have on hand.
Our warehouse and transport management software gives last-mile operators the tools they need to optimise their operations, be more efficient, and, ultimately, create a more sustainable business.
How can companies make last-mile more sustainable?
SB: Our research on last-mile shows many ways a company can become more sustainable. These include:
Local fulfilment. One of the best ways to achieve fast, low-cost and sustainable delivery is to put inventory as close as possible to the customer.
Collaboration. A more sustainable last-mile will require thoughtful collaboration across the ecosystem. Cross-ecosystem data sharing via the cloud is also critical.
Incentivise greener choices. Last-mile must make consumers more aware of the environmental impact of delivery options, and be more transparent by offering greener delivery choices at checkout.
Rethink asset use. For example, delivery companies could provide access to one another's networks, including fulfilment, open locker, and pick-up and drop-off locations.
Harness data and analytics. With real-time data and insights into consumer preferences and purchasing patterns, companies can innovate and optimise inventory and route management for a lower last-mile carbon footprint.
Sarah Banks, Global Freight and Logistics lead at Accenture, has spent 25 years in the logistics industry.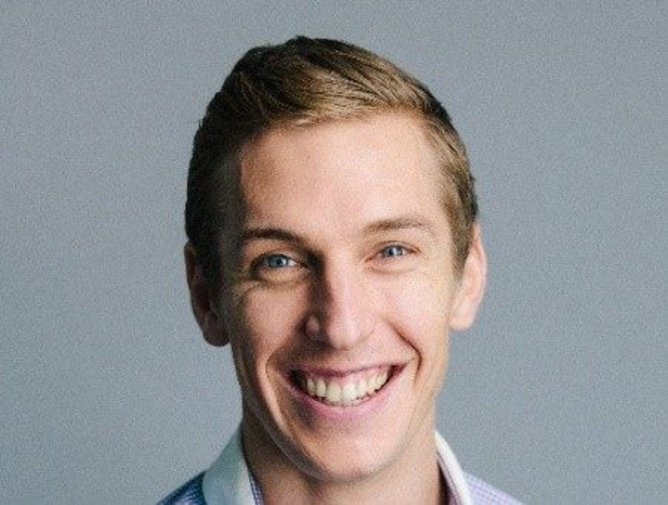 Vincent Fletcher is CEO of CartonCloud, whose software allows logistics SMEs to compete against major players in the industry.