Back-orders crucial to seasonal supply, Gartner tells CSCOs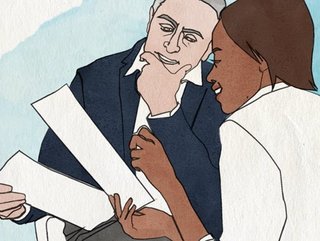 Claudia Clemens, Senior Director Analyst with Gartner Supply Chain warns direct-to-consumer chief supply chain officers that if they are to avoid disappointed consumers "you need a proactive back-order strategy in place".
Gartner Supply Chain's Claudia Clemens warns direct-to-consumer CSCOs they need a backorders strategy or seasonal disruption will see people switch brands
Direct to consumer brands that are unable to overcome supply chain disruption in the run-up to Christmas risk losing customers for good, Gartner warns.
"During the competitive holiday shopping season, brands that go out-of-stock risk losing consumers to a rival brand," said Claudia Clemens, Senior Director Analyst with Gartner Supply Chain.
Clemens warns chief supply chain officers (CSCOs) that if they are to avoid "out-of-stocks, missed sales and disappointed consumers" in the digital marketplace then they need "a proactive back-order strategy in place".
She advises CSCOs to implement four strategies to navigate ongoing supply chain disruptions. The first is to identify products that promise high-confidence back-orders.
"This can be accomplished by using a defined set of criteria to decide which products are backorderable," she says, "making it possible for online sales to continue up to a defined quantity and future delivery."
Back-orders & substitutes vital for goods availability
Clemens adds that, if a stock keeping unit (SKU) is not backorderable, then it should be included in a group of substitutable products.
"Viable similar products should be recommended to consumers as alternatives if the primary item goes out-of-stock," she explains. "The primary item and its substitute would be defined as substitutable."
Clemens continues: "Some consumer products make better, or more reliable, backorder candidates, and some are more suited to be substitutable.
"Regardless, every product should have a predefined out-of-stock action that has been assigned based on factors, including product life cycle, reliability of supply, lead times and risk-benefit of having inventory on hand, versus make-to-order."
Clemens also advises that as part of this process it's important to define and implement both metrics and thresholds for backorders.
She says that without metrics and visibility, problems can arise, such as unanticipated demand volume. "This can cause bullwhip signals," she says, "as well as poor allocation prioritisation, capacity misalignment and cross-functional friction".
Clemens notes that backorders have historically been seen as "shadow transactions within the real supply chain".
In this way, she warns, an order might be pending but can get lost amid the more-visible daily operations.
She says: "It's critical to have tracking in place to understand if volumes are growing, and how long to continue to take backorders, if backorders are past due, and how accurate promised delivery dates are."
Clemens advises that CSCOs also involve other functions in the back-order process.
"A successful backorder strategy will involve input and coordination from multiple function areas," she says. "Both internal and external partners should be proactively engaged, including customer service, warehouse and logistics, sales and marketing, and fulfilment within the company, as well as suppliers and consumers."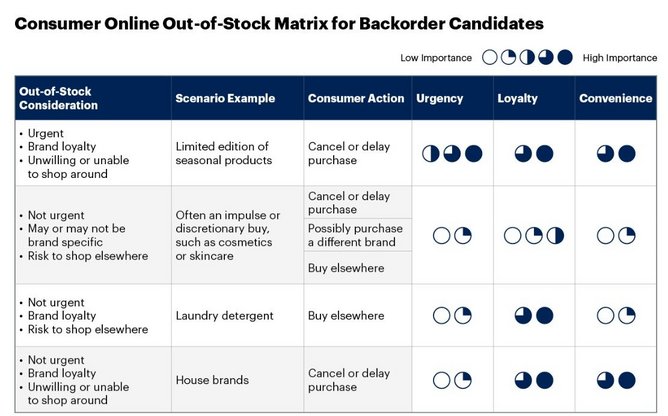 Back-orders a cross-function activity - Gartner
She adds: "Cross-functional involvement should start in the planning process when performing product segmentation and deciding which items are back-orderable or substitutable.
"From there, back-order discussions should be an ongoing topic in sales and operations meetings. Engaging suppliers in backorder strategies is also essential and gives them the chance to surface any unknown risks in advance."
About Gartner Supply Chain Practice
The Gartner Supply Chain Practice provides actionable, objective insight for supply chain leaders and their teams, so they can respond to disruption and innovate for the future through leading-edge supply chain management practices. Additional information is available at. Follow news and updates from the Gartner Supply Chain Practice on LinkedIn and Twitter using #GartnerSC. Visit the Supply Chain Newsroom for more information and insights.