Shipping profits for 2021 'absurd' says Sea Intelligence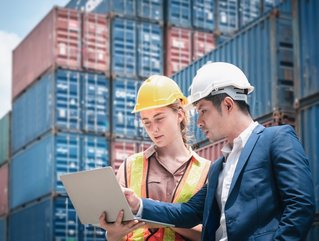 Sea freight carriers earn more in 2021 than they did in previous decade, as congestion and inflation sees container rates climb to stratospheric levels
Global shipping lines made an astonishing operating profit of over US$110bn in 2021, according to analysis by Sea-Intelligence, a leading provider of research and analysis for the global supply chain industry.
Sea Intelligence Founder and CEO Alan Murphy said the "absurd nature of the supply and demand situation" was behind the colossal figure, which is greater than the combined operating profit from 2010-2020.
"The previous years are hardly relevant in context of the outsized numbers that we are seeing right now," Murphy said.
He added: "Accounting for carriers that are yet to report figures, we are likely looking at an additional US$10-15bn.
Shipping lines earn $861 per container
On average, the largest charted shipping lines netted an operating profit of US$861 per TEU, which stands for 'twenty-foot equivalent unit' - a measurement of cargo capacity based on a typical 20-foot container.

Contracted ocean freight rates increased by 16.3% over the course of November 2021 alone, with year-on-year rates rising by 121%. It now costs up to six times more to ship a container from China to Europe than it did at the start of 2019.
The impact on freight rates has been greatest on trade routes to developing regions, where consumers and businesses can least afford it.
Currently, rates to South America and western Africa are higher than to any other major trade region. By early 2021, rates from China to South America had jumped 443%, compared with 63% on the route between Asia and North America's eastern coast.
The latest profit figures will do little to calm relations between the shipping lines and the US government, which has accused the sea freight industry of taking advantage of pandemic related disruption by behaving like 'price-fixing 'cartels'.
The White House is concerned that, since the beginning of the pandemic, ocean carrier companies have been dramatically increasing shipping costs through rate increases and fees, and it is now in the process of legislating against what it sees as anti-competitive practices.
For its part, the shipping lines' representative body, the World Shipping Council, claims President Biden is seeking to "demonise" its members, who it describes as "the backbone of the US and global economy".