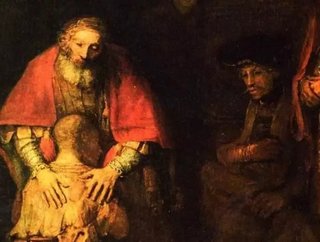 Guest contributor: Jesse Langley Click here to read this article in the magazine edition! Creating a rock-solid merchandise return policy--and followin...
Guest contributor: Jesse Langley
Click here to read this article in the magazine edition!
Creating a rock-solid merchandise return policy--and following it meticulously--is crucial to strengthening your brand. As important as a strong, customer-friendly return policy is for brick and mortar retailers (do the names Nordstrom and Costco ring any bells?), a liberal return program is critical for e-commerce sellers. Choosing the best fulfillment services, matched with a strong return policy, can advance your brand. 

Designing a customer-first return policy with brand enhancement as your first goal is wise, and developing a strong brand helps your company through good and poor economies. Consider some simple tips to create a winning return policy that enhances your brand. 

Stand behind your product; no sale is final.
Even if your purchaser simply doesn't like the product, don't make it difficult to return the product; you can strengthen your brand and earn credibility. Taking a small revenue "hit" may create a loyal customer of the near future. 

Minimize returns by accurately describing and picturing your products online
Like health care issues, prevention is more effective than a cure. Design detailed and understandable descriptions of your products. Use high quality pictures on your website to provide an accurate visual image of all items for sale. The fewer color variations that can occur with different browsers or "grainy" pictures or videos of products, the more complete your customer's image of the item. This can minimize those "this isn't the item I ordered," returns. 

Employ simple English, not legalese, in your return policy
Don't let your legal adviser bully you into hiding your return policy or stating it in terms that only other attorneys can understand. Use your return policy as a branding/marketing tool by making it visible and clear; your customers will appreciate your honesty and clarity. Shrouding your return policy in legalese may, by itself, encourage customers to buy from your competition. 

Eliminate hidden return junk fees
Restocking fees, shipping return charges and other fees can quickly alienate your customer base. If possible, eliminate direct out-of-pocket customer costs to return a defective or undesired product. Should you decide to have customers pay the cost of return shipping, let your buyers know up front. It's better to lose a sale because of this than annoying soon-to-be former customers by hiding this cost from them. 

Clearly state policies for exchange, store credit and/or cash for returns
Once again, clarity rules. Notify your customers about their return options. If you offer all three major choices (exchange, credit or cash), proudly tell your customers. And if you only offer one or two options, tell them just as loudly. Avoiding unwelcome surprises for your customers always enhances your brand. 

Your return policy is much more important than a necessary evil: A strong policy can be a winning marketing and branding tool to help your company stand out from the competition. Use it wisely to enhance your brand, credibility and perception as a trusted source of quality products and customer service.