Reinvigorating supplier relationships in 2017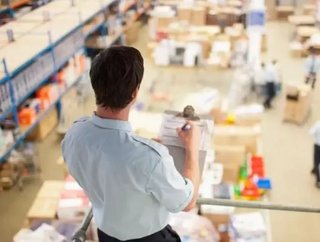 For the majority of businesses, the start of the year is a time for looking forward as well as back; for evaluating past performance and setting company...
For the majority of businesses, the start of the year is a time for looking forward as well as back; for evaluating past performance and setting company aims and objectives. For businesses with existing supply partnerships, it can be tempting for logistics managers to adopt a laissez-faire attitude to procurement activities. However, with robust supply chains playing a key role in the realisation of commercial goals such as business growth, enhanced competitiveness, financial gains and risk management, investing time and resource in auditing and optimising supplier relationships is likely to deliver rewards.
Streamlining supply strategy
When developing a procurement strategy, it is important for logistics managers to consider the cost and service benefits of reducing the supply pool. In the unstable economic climate that has prevailed since the Brexit vote, engaging a single supplier for multiple products allows businesses to actively reduce risk along supply chains, minimising the number of deliveries needed. As well as helping firms to cut costs, consolidating orders and deliveries has obvious environmental benefits, helping logistics managers to reengage with the green agenda.
Not only can a wider supplier base compromise companies' ability to maximise value within supplier relationships, it affords logistics managers less visibility across their network, threatening the operation of the business. Where suppliers feel that they are seen as a business' first choice, logistics managers have a greater chance of forming long-term partnerships and will also benefit from increased economies of scale, resulting in lower costs over time.
Measuring performance
Setting clear and achievable goals at the start of a business partnership is key to the fulfilment of overall business objectives. When forming supplier agreements, specific service levels and metrics should be incorporated and agreed upon so that both parties know where they stand; a simple handshake is not enough. It is important that KPIs such as quality, financial projections, pricing, payment terms and customer care standards are chosen according to the specific needs and characteristics of the business. Service levels should also be monitored on an ongoing basis. This will allow limitations in supplier performance to be identified and addressed before they are able to impact upon client delivery. While imagining a worst case scenario may be a powerful motivator for suppliers to deliver on service targets, logistics managers should also consider the use of incentives, involving mutual gains for the achievement of procurement goals, to increase value across the supply chain.
Communicate effectively
Maintaining a dialogue with suppliers is another way that issues and opportunities can be identified promptly. By ensuring discussions are held early, businesses can scope out opportunities to increase profit margins and deliver efficiencies, as well as learning about potential issues that may not have been considered. Taking the time to personalise supply relationships and build trust, for example by ensuring that suppliers are included in strategy meetings, could prove invaluable further down the line, if the terms of the agreement need to be re-negotiated. In today's digital age, advances in technology make the process of maintaining a two-way conversation with suppliers more straightforward than ever before. However, companies should make cyber-security a priority to avoid compromising confidential company information.
In competitive markets where businesses are operating within tight margins, a robust approach to supply chain management is essential. By taking the time to mitigate risk, monitor performance and maintain a constant dialogue with suppliers, firms can put themselves in a strong position to achieve their business goals in 2017.
Nigel Crunden is business specialist at business solutions provider Office Depot.
The January issue of Supply Chain Digital is live!
Follow @SupplyChainD on Twitter.