Q&A Feature: Van der Vlist Transport Group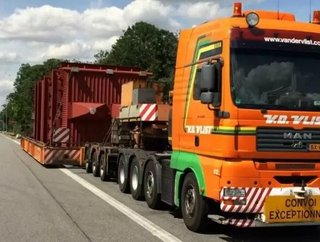 Follow @SamJermy and @SupplyChainD on Twitter.Answers fromNeil Keeping, Business Development manager of Van der Vlist transport Group.Most logistics com...
Follow @SamJermy and @SupplyChainD on Twitter.
Answers from Neil Keeping, Business Development manager of Van der Vlist transport Group.
Most logistics companies have set rules and conduct on how to manage the process of moving palletised freight- is this still the case with heavy/unusual loads? Or do Van der Vlist manage things on a more individual basis? –
Out of gauge, abnormal load, and special transport – the name says it all. What we do is move cargo that is different to standard freight. The type of cargo we move does require individual and special attention, there is no 'one product or solution fits all' approach.
By analysing the type of cargo, pick up and drop off points and the dimensions, we would make a judgment on the type of vehicle we would use, routings along with permit and escort requirements if necessary.
We may decide on using standard, flat, semi's or low loaders, or, if the length, width or height makes the cargo particularly awkward, we may utilise our modular trailers.
Of equal importance is the routing. Legal restrictions vary from country to country. For example, no abnormal loads can be routed via the French motorway network or with Holland and Germany the combined vehicle and cargo height can be no more than 4.35 M due to tunnel and bridge restrictions.
Restrictions can also be imposed by port and ferry operators due to access dimensions. Due to the complexity and regional variations, we have offices throughout Europe to provide specialist knowledge and advice.
What is the most unusual load you have seen being transported?
My particular favourite movement was last year where we moved a 1971 Fokker F27 airplane at Schipol Airport. It was placed as a memorial on site so needed to be moved on a trailer as it couldn't move under its own power.
Other interesting items that we are involved in moving are military vehicles, trains and trams, sculptures and statues and oddly enough, Robin van Persie's Porche Cayenne!
What are the current trends and topics regarding large products within the supply chain?
From a supply chain perspective, some of the most common out of gauge movements are for mobile equipment such as excavators and dump trucks. This type of equipment is extremely important for us as we perform a number of tasks for some of the major manufacturers.
We provide multimodal transport solutions via our logistics division to bring machines, parts and accessories into Europe, we then utilise our special and heavy transport department to move the equipment to our facilities where we offer storage and stock control.
Once at our secure facilities, we then provide assembly, modification, painting and pre-delivery inspections via Van der Vlist Technical Services prior to final delivery again using our transport and logistics divisions.
Other industry sectors that are particularly important to us as a business are oil and gas, energy production in all its forms and process plant and equipment.
What makes your company different from competitors?
Van der Vlist are able to offer a complete worldwide logistical package for the heavy lift industry. Our 6 business activities are inter-related to complement each other allowing us to provide a solution for heavy lift challenges from 10 – 150 ton.
We have technical staff, project engineers, port and storage facilities and worldwide partners to assist with shipping, barging, rail and air freight. By having experts available across our 6 fields of activity, we are able to provide a high quality response to our client's problems.