Outsourcing, near shoring and repatriating manufacturing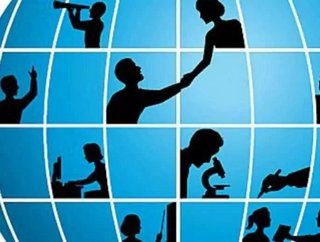 Author: Dave Alberts, Director, Crimson & Co Creating an optimised global supply chain with appropriate outsourcing can provide significant cost be...
Author: Dave Alberts, Director, Crimson & Co
Creating an optimised global supply chain with appropriate outsourcing can provide significant cost benefits, create the platform for access to emerging markets, and enable global opportunities. That's the theory - but an almost singular focus on lowering costs has meant that opportunities to leverage flexible resources, create innovation capability and achieve supply chain agility have not been accomplished.
So what's in vogue - outsourcing, offshoring, near shoring or repatriation, and what choices should you make?  
The growing complexity of supply chains and the closing wage gaps in places like China are driving a real need to look again at where to source product, with position manufacturing and near-shoring production growing in importance.
This is especially true for companies operating in countries that are seeing growth in internal demand and who therefore need to reduce total landed costs and improve speed-to-market. But regardless of whether you plan to outsource, repatriate or near source, ensure you make the right decisions and do it properly. 
To achieve this, decisions about what to make and from where it's made need to be separated, which involves understanding how vertically integrated you want your supply chains to be. Only once you have clarity on what your core competencies are in terms of processes and products can you really decide what to make and where you should make it. You need to understand what a potential external party can do that you can't and this typically boils down to a couple of things:
Do they have better economics?
Do they have better expertise?
Better economics might be achieved by your potential partner if they have the opportunity to combine volumes from a range of clients to spread overheads, employ more cheaply, if they have spare capacity to respond to peaks, or if they have systems and infrastructure that cannot be matched economically. Better expertise on the other hand, might be on offer if they have specialist operational skills that you don't want to develop, or they have local political or legal advantages, particularly in emerging markets.
Unfortunately the sourcing approach used in many organisations is often not robust enough and the motives driving the decisions are short term, with an unhealthy prioritisation around cost. There needs to be entirely rational reasons for outsourcing, offshoring, near shoring or repatriating manufacturing, but these are rarely well thought through.
Why? Because the decision makers are often not supply chain folk who fully understand the opportunities plus the many risks including continuity of supply, product quality, and control of intellectual property. Sourcing decisions need to be linked to a strategic imperative and have full consideration for the risks associated with each sourcing option.
Currently, near sourcing and repatriation seem to be 'in vogue'. Hopefully they are not a knee jerk response to 'this is a mess so let's revert to the old way of doing things' and not an unstated admission that previous outsourcing decisions were either based on too short term a view, or at best, a good idea poorly executed.