Oracle tells of the future of distribution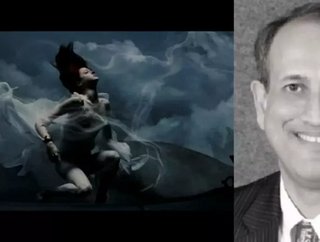 Guest contributor: Maha Muzumdar Thomas Friedman, famed New York Times journalist and author of The World is Flat, describes todays global business env...
Guest contributor: Maha Muzumdar
Thomas Friedman, famed New York Times journalist and author of The World is Flat, describes today's global business environment as "… an era of mounting complexity with more people, systems and products entwined in a bewildering web of global networks." Friedman's ground-breaking description of globalization helped millions understand the trends and changes that the global corporation has been working to adapt to for years. The trends that rode the wave of globalization have had a particularly strong impact on global supply chain management today and will continue in the future.
In the years ahead, manufacturers will face new and more complex challenges in order to make effective product-related decisions, grow revenues and protect profits. Transportation infrastructures will be more gridlocked; fuel prices will remain volatile; customers will expect faster delivery and efficient service; mobile commerce will explode; global trade activity will grow; there will be more sources of financial and operational risk; and sustainability initiatives will have greater influence on supply chain networks. These are all factors that further complicate the supply chain and challenge the traditional ways and tools used for manufacturers to make decisions.
The only certainty about the future of supply chain management is that change is inevitable, so organizations must be flexible and prepared to adapt quickly to support three tenets of business success: innovation, profitable growth, and productivity.
SEE RELATED STORIES FROM THE WDM CONTENT NETWORK:
·         Apple supply chain under fire from Change.org protest
·         Homeland Security announces supply chain crisis plan
Click here to read this story and more in the latest edition of Supply Chain Digital
Construct Your Supply Chain to Drive Innovation, Profitable Growth & Productivity
First, successful manufacturers will make smarter decisions faster by using innovation to transform their products and processes. Innovation can be facilitated by close collaboration with customers, suppliers, and partners. With a collaborative and information-driven value chain, manufacturers can optimize processes and proactively address customer issues. Manufacturers can also uncover innovative programs and strategies across their logistics and transportation management ecosystem with advanced analytics and planning tools. And with the exponential rise of data, the process of mining information in the supply chain will shift from time-intensive and hit-and-miss to fast and consistent discovery.
To support profitable growth amid uncertainty, manufacturers must first gain crystal clear visibility into their current resources and uncover insights into future demands.
Automating and optimizing supply chain performance can be facilitated by implementing a flexible, adaptable, and scalable IT system that enhances demand-driven forecasting capabilities and inventory planning, while enabling efficient order capture and fulfillment. Doing so will enable the collection, organization and extraction of insight from extraordinary amounts of volatile, fast moving data that would be impossible to understand from traditional manual processes. 
With the correct technology, manufacturers can incorporate real-time visibility into manufacturing and supplier capacity to improve service levels, inventory turns and sourcing decisions. They can also look to improve analytic capabilities to optimize supply chain operation and inventory levels, as well as be able to respond rapidly to unexpected supply chain disruptions with event driven rapid planning. In order to provide higher-quality customer experience, is it critical for manufacturers to integrate quoting, configuration, order capture, and fulfillment processes across multiple channels.
Finally, to increase productivity, facilities need greater insight into work-in-process, cycle times, productivity and equipment utilization across the shop floor and through the extended supply chain. For example, manufacturing intelligence tools — a combination of plant floor connectivity, aggregation and analytic tools, and role-based dashboards — improve production efficiency in a number of ways. Such tools support faster detection and correction of manufacturing bottlenecks and quality problems. Simultaneously, they help identify best practices that could be shared across other lines and plants. 
In certain instances, these tools provide additional opportunities for better allocation of manufacturing resources and multi-plant load balancing. In all, manufacturers should view the supply chain as a synchronized system, not a fragmented collection of processes, functional groups and IT applications.
Globalization will continue to present unforeseeable logistics and distribution challenges. By rethinking the approach to innovation, growth and productivity, successful organizations will be more nimble and responsive to customer demands.