One year after the freight broker bond increase: How to surge ahead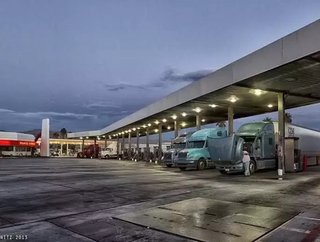 Follow @SamJermy and @SupplyChainD on Twitter.Although its already been a year since the MAP-21 law came into effect, the freight broker industry is sti...
Follow @SamJermy and @SupplyChainD on Twitter.
Although it's already been a year since the MAP-21 law came into effect, the freight broker industry is still adjusting to the changes. This law raised the required bond amount from $10,000 to $75,000 in addition to a variety of other modifications to industry regulations. The 1 October bond renewal date has just passed, but of course it's still not too late to get your freight broker bond. So, let's see how the industry is adjusting and how your business can take advantage of the situation.
The big question: How many freight brokers have left the industry?
The latest data from the FMCSA has a lot to tell about how MAP-21 is reverberating in the industry a year later. Of course, there are many ways to look at the information, so let's take a few perspectives. From the doom-and-gloom vision of things, discontinued broker licenses spiked to over a hundred per week as the deadline to renew freight broker bonds approached in October 2014. So there's no doubt that even a year in, the law continues to push some out of the market.
But that was, in fact, one of MAP-21's intended effects. In theory, by pushing out brokers who may have been engaging in fraudulent behaviour, the law should help the industry, and truckers in particular, avoid falling victim to bad business practices. Of course it's likely that not all freight brokers who left the industry in response to these new regulations were engaging in abusive practices, but it's a potential silver lining if your business has been operating legally all along and now won't have to compete with those who have not.
There's also another very important perspective to be gained from the FMCSA data. While looking at the number of exiting freight brokers might be dismaying, looking at those numbers in the context of the entire industry changes things a bit. The number of active licensed brokers did decrease slightly in the last few weeks, but this decrease was in a year that saw significant increases.
In fact, over the course of 2014 only one week showed a net decrease in active licensed brokers, and then by only 66. So although many left the industry during 2014, those entering it still outnumbered them for all but one week. Contrast this to the year's overall increase of 1653 active licensed brokers and you'll see that the industry is still moving forward in spite of the changes coming from MAP-21. But what does all of this mean for you?
How to take advantage of these changes
Despite what you may initially think, there's some good news for freight brokers in these developments. What all of this means is that while some of your competitors are leaving the market because they don't understand their full range of options to meet the $75,000 financial security requirement, you can still comply with MAP-21 and possibly face less competition going forward.
Fortunately, even if you're one of those brokers who was not able to renew their bonds before this year's October 1st deadline, it's not too late to obtain one and get your business up and running again. There are options available to help you avoid getting tripped up by this seeming obstacle. For example, if your concerns have to do with bad credit or upfront costs, keep in mind that you actually have two alternatives for obtaining your bond.
Besides the BMC-85 option, which involves committing $75,000 to a trust and paying a fee for this service, the BMC-84 bond is much simpler for smaller carriers. It only requires you to pay a small percentage of the total bond amount, which is based on your credit standing. This means it's not nearly as difficult as it may seem to overcome this new legal requirement. So by obtaining the BMC-84 bond and avoiding the practices penalized by MAP-21, you'll be in a great position heading into 2015.
What can you do now?
Taking a step back, growth in the industry is slowing down in response to the new federal requirements, but if you've got the right strategy to overcome them, this can play out to your advantage. So don't get discouraged and be sure to look into all of your options, and remember, it's not too late to get bonded and re-enter stronger than ever.
Author's Bio:
Eric Halsey is a historian by training and disposition who's been interested in US small businesses since working at the House Committee on Small Business in 2006. Coming from a family with a history of working on industry policy, he has a particular interest in the Surety Bonding and Freight Industries and Professional Certification, he loves sharing his knowledge of the industry for JW Surety Bonds.