Omni-Channel not just for retail anymore, by Oracle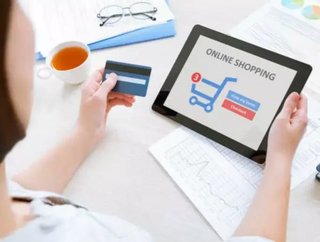 Written byBy Derek Gittoes (pictured, right), Vice President, Value Chain Execution Product Strategy and Mark Lewis (pictured, below), Director, Value...
Written by By Derek Gittoes (pictured, right), Vice President, Value Chain Execution Product Strategy and Mark Lewis (pictured, below), Director, Value Chain Execution, Oracle
If you have been paying any attention at all to the industry periodicals over the last couple of years, you are well aware that "Omni-Channel" is all the rage as a topic.  While these articles always seem to link Omni-Channel inexorably to Retail, the ramifications of this new fulfillment paradigm also affect distribution centre design and warehouse management system (WMS) functionality requirements across virtually all supply chain verticals. 
The Consumer Package Goods (CPG) industry in particular - where distribution (and WMS) is often highly integrated with manufacturing – is increasingly being asked to provide direct-to-consumer shipments on behalf of the major retailers.  This can lead to a very complex fulfillment process where the WMS is not simply optimised for finished-goods big-box fulfillment, but must also manage and optimise raw and in-process product as well as have separate fulfillment for both direct-to-consumer and traditional big-box processes.
Before they were called Distribution Centres (DC), warehouses traditionally were thought of as being at the end of the supply chain, a place to accumulate goods after manufacturing and hold them until final order fulfillment.  A "WMS" isn't a "Distribution Centre Management System" (DCMS) because the WMS software industry originated during this earlier warehouse era and evolved under the paradigm of automating and improving operations for a facility that was still, even as recently as a few years ago, thought of as being  stand-alone at the "end"  of the fulfillment process.  
WMS "In the middle"
The few Omni-Channel articles that go so far as to even discuss WMS functionality rightly bring up the fundamental differences in fulfillment between retail distribution and manufacturing/wholesale distribution. Shipping case and pallet quantities with relatively few order lines to a limited customer set is very different from supporting a vastly greater number of much smaller split-case and each-pick orders to a delivery set that is limited only by the location of the homes of the end users.  Add to that the increased need for advance slotting functionality and labor scheduling to improve this new process, and the need for a robust WMS becomes even more critical. 
While these fundamental operational process differences alone are often enough to require a full review of distribution operations, and even – if the current WMS package has been in place for a few years – consideration of a new solution, many companies still operate under the old "WMS at the end" paradigm.  This thinking can result in criteria too heavily weighted on inside-the-box feature-function considerations and not on overall broader fulfillment objectives. Just as the Warehouse has become the Distribution Centre, it should also no longer be thought of as at the end of the fulfillment process, but rather as a "WMS in the middle".
In reality, this move to the middle started at least twenty years ago with the rise of just-in-time order fulfillment. As finished goods inventory stock fell, it became more imperative that order management (OM) systems have closer ties to the distribution centre, and the WMS running it, in order to more accurately promise and deliver product in real-time.
Driving progress
This closer linkage of OM and WMS began to move the distribution centre from its long-held position at the end of the process and bring it more closely into the real-time business world of OM, purchasing and manufacturing. Today, 20 years or so beyond just-in-time, the Omni-Channel movement is forcing even further immersion of distribution operations with the real-time order capture/manage/fulfill process.
As the omni-channel paradigm continues to establish itself in Retail, it is increasingly forcing those non-retail suppliers to support this new fulfillment model as well. Wholesale distributors require instant real-time validation of stock availability across all their DCs, the ability to ship goods easily from DC to DC, split orders across DCs, and fulfill individual orders directly to the end-user from multiple DCs.  Manufacturers require that not only finished goods be available for sale and shipment, but raw and in-process goods as well.  
With Omni Channel, it is ever-more important that the WMS be thought of not simply as a tool for optimising the final goods handling at the end of the supply chain, but rather as a central and integral part of a blended fulfillment solution including Manufacturing, Distributed Order Orchestration, Transportation Management, and Supply Chain Planning.  A WMS "in the middle".