A note from the Editor (& Supply Chain Digital January is here!)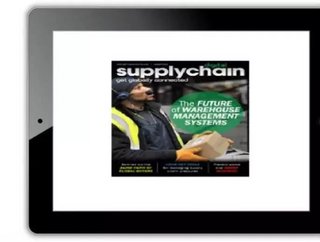 TIME TO REFLECT As we let the dust settle on 2013, the year ahead brings reason for optimism. And say it carefully: parts of Europe may be through the...
TIME TO REFLECT
As we let the dust settle on 2013, the year ahead brings reason for optimism.
And say it carefully: parts of Europe may be through the worst of the recession.
For example, It does genuinely appear that the United Kingdom has turned a corner after the global financial crisis of 2007 and even Spain, one of the worst hit, exited its two-year recession in Q3 2013, showing overall GDP growth of 0.1 percent, according to a report by el Banco de España.
While this is in no way means it is time to relax, the signs are good.
But all this focus on the old world ignores the fact that it is in the developing world where 2013's supply chain was most taut.
Global giant DHL made big moves to meet the increasing demand coming from West Africa, investing in three new aircraft and an airside facility in Dakar, Senegal.
Yusen Logistics has announced it is to open an office in South Africa, declaring its intention to research the Sub-Saharan Africa market and Global freight network The WACO System, has grown its African membership by two as part of its expansion into emerging markets.
Zereyad Group Transit and Forwarding Plc in Ethiopia, and Speedlink Cargo in Zimbabwe, were welcomed as members, with Richard Charles, WACO Executive Director, saying Africa is a "key market".
And in the United Arab Emirates, Etihad's new rail network is a big project to connect key centres of industry and population within the UAE and other Gulf states.
In South America, Cargolux has expanded its network to include 747 freighter flights to Argentina's capital Buenos Aires on a new rotation due to increasing exports and demand for air cargo capacity from the continent.
The International Air Transport Association reported a 3.9 percent year-on-year growth of air freight volumes for September 2013 on the back of the strong growth observed in Latin American economies in recent months. The region saw the strongest trade increase this year, supporting the continued expansion in air freight demand.
Meanwhile, China is more or less continuing its march towards world domination. Reports from East Asia seem to talk of a slowdown one minute, and a return to speedy growth the next. As for America, it is hard to get a feel for where the old powerhouse is now, or will be in the next five years. But with both nation's boasting global logistics giants that are immovable mountains in the industry and industrious blue whales in the sea, traversing the globe unabated, it is unlikely either will let its presence in the international supply chain diminish too much. 
On top of all this, Industry researcher BSR has released a report that shows Carbon-dioxide emissions for global ocean container freight ships is declining year on year.
And, as this magazine has shown (see October's technology feature on hand-held devices), the supply chain world is continuing to be at the forefront of technological innovation, big and small.
So then, here's to 2014 and whatever the world can throw at us. To all logistics leaders and cargo comrades, let's see what comes next.
I'm sure we can handle it.
Enjoy the issue,