New partnership supports Singapore's supply chain start-ups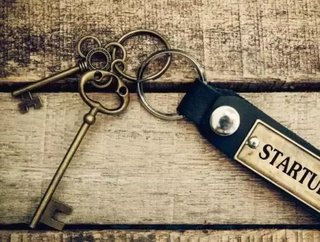 YCH Group, Asia Pacific's leading integrated end-to-end supply chain management and logistics partner, announced that it has launched Supply Chain A...
YCH Group, Asia Pacific's leading integrated end-to-end supply chain management and logistics partner, announced that it has launched Supply Chain Angels (SCA), its corporate venture arm.
Co-invested by National Research Foundation (NRF) under the Early Stage Venture Funding Scheme III (ESVF III), SCA invests in startups that are synergistic and complementary to YCH's supply chain and logistic business with the aim of "Creating Unicorns in the Supply Chain".
Through SCA, YCH Group will invest $10 million with NRF providing funding support on a 1:1 matching basis.
SCA will be focusing its investment in the following areas:
• "Uberisation" of Logistics: new and smart ways of maximising the utilisation of capital and assets in areas such as reverse logistics and warehousing
•  The Internet of Things (IoT) that provides supply chain professionals with greater visibility, accuracy and pinpoint identification of potential issues throughout supply chain processes
•  3D printing for on demand production and where products can be virtually warehoused
•  Big Data: advanced supply chain technologies of the future that will automate decision making
•  Robotics such as drones, smart warehouse robots, smart machines and automation
•  FinTech: revolutionising the supply chain financing system
The startups will be encouraged to locate in Asia's first and only supply chain venture space: Supply Chain CityTM. Home to 10,000 square feet of startup innovation with over 2 million square feet logistics ecosystem housing logistic operations of numerous MNCs and training of supply chain professionals, Supply Chain CityTM. Is located in the heart of the Jurong Innovation District. 
"YCH is committed to contributing to the growth of the supply chain start-up environment by equipping its players with the right technical, operational and knowledge capabilities. We look forward to the creation of innovative products that can be scaled and used in Singapore and other countries," said Dr Robert Yap, Executive Chairman of YCH Group and Chairman of SCA.
Companies selected in the early stage will have direct access to industry, start-up and management expertise of companies such as Accenture, Golden Gate Ventures, and Dell, Rolls Royce, as well mentorship from industry veterans working with YCH and Y3 Technologies on topics such as operational feasibility, implementation, Industry knowledge, and potential customer contacts.
James Ong, Investment Committee Member of SCA said, "We look forward to work closely with NRF to monitor the changing landscape of the Supply Chain and Logistics industry and identify early stage companies with high growth potential and a technology focus that would fit into the supply chain ecosystem which YCH is developing within Supply Chain City.
"The ecosystem will offer not just the best in knowledge and expertise but also provide a platform for startups to test bed new and innovative ideas. The community will also offer start-ups easier access to potential customers, the right mentors and opportunities to embrace ideas and disruptive technologies."
Supply Chain Digital's May issue is live. 
Follow @SupplyChainD and @MrNLon on Twitter.