Kuhne + Nagel opens Singapore centre for integrated logistics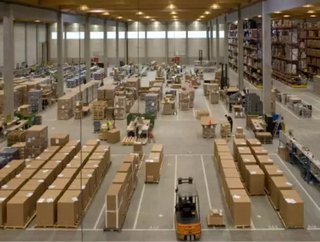 Kuehne + Naglehas opened a new control centre for integrated logistics in Singapore, as it looks to strengthen its regional market position. The move i...
Kuehne + Nagle has opened a new control centre for integrated logistics in Singapore, as it looks to strengthen its regional market position.
The move is aimed at enhancing the company's end-to-end logistics offering and infrastructure in Asia Pacific, in line with its global end-to-end strategy presented at the Capital Markets Day in London in September.
The new centre in Singapore will further strengthen its global network of integrated logistics control centres, which consists of seven locations across the globe. Within these, supply chain professionals with industry-specific expertise and local market knowledge are responsible for the development and management of end-to-end integrated logistics services across key markets.
In the Asia Pacific region, focus countries are particularly Australia, China, India, Japan and Singapore. 
At the beginning of October 2013 Detlef Trefzger, Kuehne + Nagel Chief Executive Officer, and Alfred Hofmann, President of Kuehne + Nagel's South Asia Pacific region, attended a ribbon-cutting ceremony to officially open the Singapore Logistics Control Centre in the presence of government officials.
Trefzger said: "The new development underlines Kuehne + Nagel's commitment to providing best-in-class end-to-end supply chain services around the globe and it marks an important milestone for us in Asia Pacific.
"Leveraging on our new platform in Singapore, our customers can focus on their core competencies while constantly improving their supply chain performance, reducing transaction costs and increasing efficiencies in today's dynamic marketplace."
This latest logistics offering is based on a range of services aimed at fulfilling customers' needs across international supply chains.
Kuehne + Nagel's Asia Pacific customer base in integrated logistics comprises globally leading companies especially from the FMCG, pharmaceutical and healthcare, high-tech and oil and gas industries. A typical range of services is provided to a fast moving consumer goods customer, where Kuehne + Nagel manages all of its international sea- and airfreight movements for both raw and packaging materials into its factory network in the region, and finished goods flows to all markets within the region.
On the global level, the Singapore logistics control centre is managing the worldwide logistics for a customer in the pharmaceutical & healthcare industry, together with Kuehne + Nagel's logistics control centres in North Carolina, USA and Luxembourg.
Services provided include the management of sales orders from the customer's factories in Europe, North America and Asia Pacific, the coordination of last mile transportation and the installation of medical equipment in the hospitals.